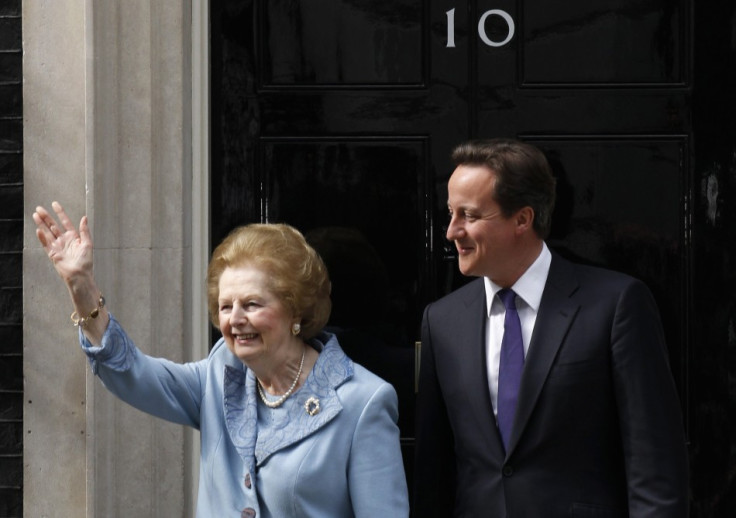 Margaret Thatcher has narrowly pipped David Cameron to the title of worst prime minister of the last 100 years, according to a vote of historical writers. Thatcher, the PM between 1979 and 1990, received 11 of the 45 votes in the survey of the Historical Writers Association, beating Cameron by just one vote.
According to the vote, Thatcher was declared the worst PM in the last 100 years due to her "neo-liberalism, deindustrialisation, free market ideology, Scottish poll tax, selling council houses and failing to act on early stages of global warming".
These deciding factors just beat fellow Conservative PM Cameron, whose legacy of sleepwalking us into Brexit looks set to be the defining moment of his tenure and reason enough for him to be placed second in the poll.
The poll is further grim reading for Cameron, who was also recently declared one of the worst PMs in modern history according to a survey of academics who specialise in politics and contemporary British history. However, the survey states he would have been ranked as the biggest failure in modern times based on rankings for only his second term.
One of those who voted for Cameron in the latest survey was author Tom Harpe, who said: "Neville Chamberlain had to contend with Hitler, Eden with Nasser: Cameron couldn't see off Nigel Farage."
Chamberlain himself was voted the worst PM of the last 100 years, accused by former Lib Dem leader Lord Ashdown of failing to prevent the Second World War.
Tony Blair is the highest placed Labour PM on the list in fourth place, followed by Gordon Brown in fifth.
Sir Anthony Eden, whose reputation was ruined following his handling of the Suez crisis, received one vote, along with Andrew Bonar Law and Herbert Asquith.
Nine worst PMs of last 100 years
1. Baroness Margaret Thatcher: 1979–1990 24%
2. David Cameron: 2010–2016 22%
3. Neville Chamberlain: 1937–1940 17%
4. Tony Blair: 1997 – 2007 11%
5. Gordon Brown: 2007 – 2010 8%
= Sir Edward Heath: 1970 – 1974 8%
6. Andrew Bonar Law: 1922 – 1923 2%
= Herbert Henry Asquith: 1908 – 1916 2%
= Sir Anthony Eden: 1955 – 1957 2%