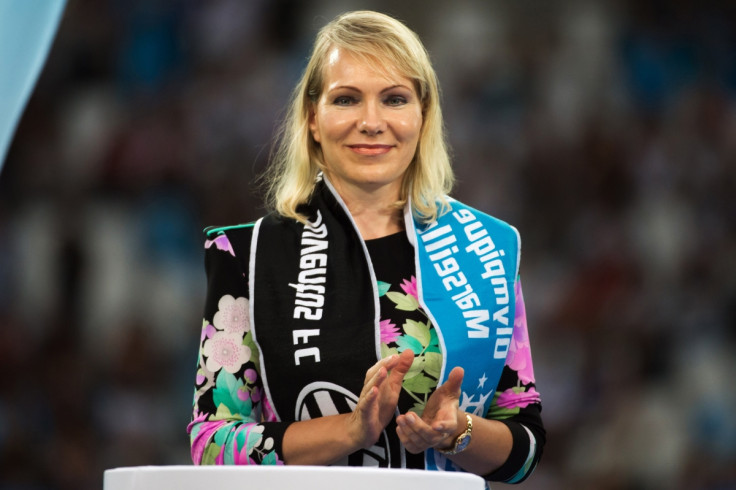 Olympique de Marseille owner and commodity billionaire Margarita Louis-Dreyfus has given birth to twin girls at the age of 53.
Resources trading house Louis Dreyfus Commodities announced the news on Monday (21 March). Louis-Dreyfus, the chairwoman of the company, is the majority stakeholder worth an estimated $6.8bn (£4.7bn).
"Margarita Louis-Dreyfus has safely delivered twin daughters," a company spokeswoman stated. "Mother and babies are doing well."
In January, it was officially announced that Louis-Dreyfus was pregnant with twins. She has been dating Philipp Hildebrand, vice president of US investment company Black Rock, according to reports. It is unclear whether Hildebrand is the father of the twins.
Louis-Dreyfrus is among the richest and most influential women in the world. She ranked 171st on Forbes' Billionaires Rich List in 2016 and is the world's 13th richest woman according to the magazine.
Her late husband Robert Louis-Dreyfus bought Olympique de Marseille in 1997. Robert Louis-Dreyfus died in 2009. In 2010, Margarita Louis-Dreyfus became the club's majority stakeholder.
Robert Louis-Dreyfus also left his widow his shares in Louis Dreyfus Commodities. She now owns an 81% stake in the company and took over as chairwoman after her husband's death in 2009. Since her appointment, she restructured the company and has shaken up senior management.
The birth marks the second time Margarita Louis-Dreyfus has given birth to twins. Maurice and Kirill, twin boys, were born in 1998, while Louis-Dreyfus' first son, Éric, was born in 1992.