F1: Top Female Driver Maria de Villota Found Dead in Seville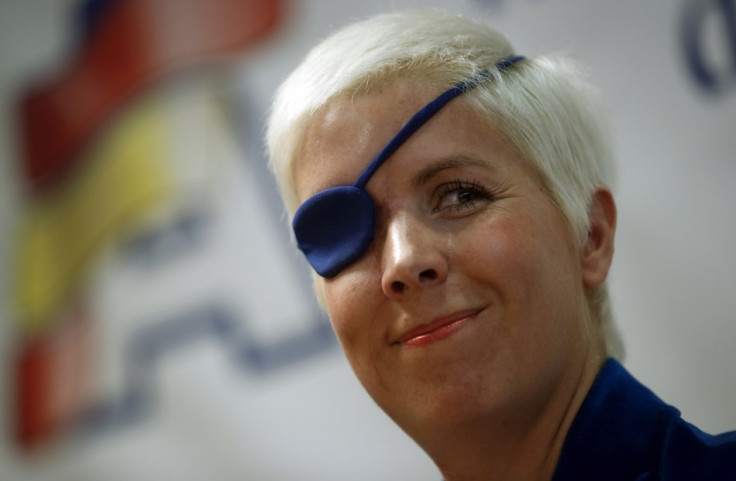 The Spanish Formula 1 reserve driver Maria de Villota has been found dead in a hotel room in Seville.
The 33-year-old was scheduled to participate in a press event later today. Her cause of death is currently unknown, but sources from the emergency services told ABC Madrid that she appears to have died from natural causes.
Villota was the daughter of Formula 1 driver Emilio de Villota. She had grown up around motor racing and began driving at the age of 16. She had raced in Spanish Formula 3 and the Daytona 24 Hours.
Villota was involved in a serious crash in July last year during a race at Duxford. She suffered injuries to her head and face and lost her eye as a result.
Prior to the accident she had worked with the Renault Formula 1 team and the Russian team Marussia as a test driver.
In an interview with Hola! magazine last year, she said she had lost her sense of smell and taste and still suffered from headaches after the crash. She said she was due to undergo further surgery for her injures.
Villota had married personal trainer Rodrigo García Millán earlier this year. A statement from her family to Marca sports newspaper confirmed her death.
"Dear friends: Maria is gone. She had to go to heaven and all the angels. We thank God for the year and a half more that he left us," it said.
Following news of her death, a number of racing professionals paid tribute to the driver.
Fernando Alonso said: "It's really sad news for the all motor sport world, she was a friend to all of us drivers.
"We can only pray for her and her family, to which I am close [with my thoughts] ... I'm really saddened."
Caterham reserve Alexander Rossi told the BBC: "Absolutely stunned and heartbroken to hear Maria De Villota has passed away. My thoughts and prayers go out. We will never ever forget you."
A statement from Mercedes said: "Our deepest condolences to the family and friends of Maria de Villota following the tragic news of her passing.
"Her courage, determination and hope were an example and inspiration to many. She will be sadly missed by our sport."
© Copyright IBTimes 2023. All rights reserved.