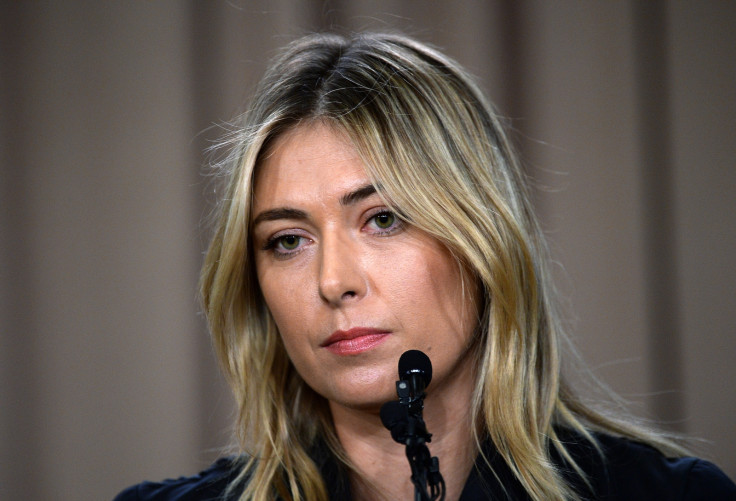 Maria Sharapova's tennis racket sponsor Head has been widely condemned on social media for congratulating the tennis star on having her doping suspension reduced from two years to 15 months.
Sharapova was initially banned for two years after testing positive for banned substance meldonium in January.
The 29-year-old appealed against the decision handed down by the International Tennis Federation with The Court of Arbitration for Sport reducing her ban by nine months on Tuesday (4 October).
She can return to tennis on 26 April 2017.
Head marked the announcement with a tweet reading: "Congratulations to Maria Sharapova" along with the hashtag #WeStoodWithMaria.
The global manufacturer then followed it up with a statement from CEO Johan Eliasch, who concluded that "justice had been served.
"It is wholly unfair that Maria, an upstanding individual of the high moral and ethical conduct, was banned from playing competitive tennis while not actively engaging in any behaviour that could be considered cheating."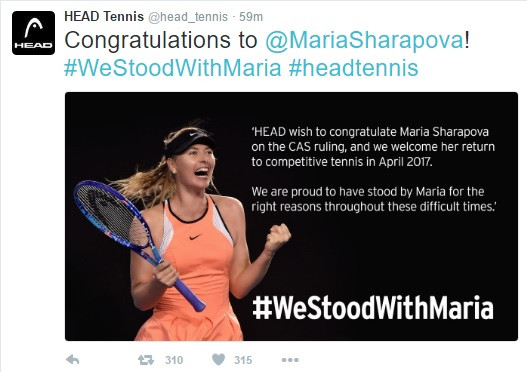 The statement then waded into the debate surrounding the use of therapeutic use exemptions (TUEs) which permit athletes to take substances that appear on the banned list on medical grounds. The debate over the use of TUEs has recently intensified following a string of leaks from Russian hacker group Fancy Bears.
"This calls into question the revelation about certain Olympic athletes who were granted therapeutic use exemptions for substances that could most certainly be considered performance enhancing."
The statement also suggested the need for a "wholesale comprehensive review and change to the anti-doping system."
Head's statements provoked outrage on Twitter with many users condemning their stance.
Sharapova appealed on the grounds she had been taking meldonium since 2006 to treat a heart condition and was unaware it had been added to the banned substance list at the start of the year.
She argued she had "no significant fault" in her positive test, which was upheld by CAS, although they found she "bore some degree of fault for which a sanction of 15 months is appropriate".
The reduction sees her eligible to return to action on 26 April 2017, with a comeback at the French Open likely.