Marin Cilic gives his opinion on whether Nadal and Federer benefited from Djokovic and Murray's absence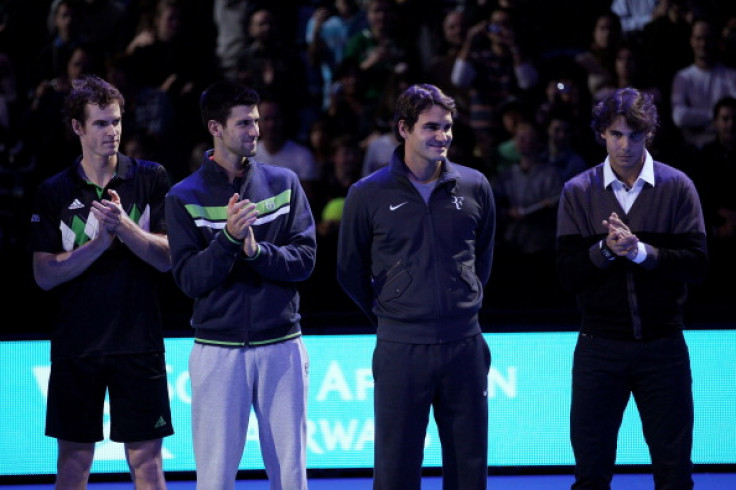 KEY POINTS
Djokovic and Murray have both suffered a poor and injury-ridden 2017.
Meanwhile, Nadal and Federer have won 13 titles combined.
Marin Cilic has given his assessment on whether Rafael Nadal and Roger Federer benefited from the 2017 absence of Novak Djokovic and Andy Murray.
Djokovic and Murray started the year as the top two ranked players, but poor performances and injuries saw them drop in the rankings and eventually take time off after featuring at Wimbledon.
Meanwhile, Nadal and Federer have had career resurgences, winning a combined 13 titles as well as splitting the four Grand Slams between themselves.
Now the world number one and the Swiss ace are both gearing up for the season-ending ATP Finals in London which begin on Sunday (12 November).
Cilic, who lost to Federer in the Wimbledon final this year, is also taking part.
"Yes and no," Cilic explained, as quoted on Metro. "They were part of the tour the first six months and they, both Andy and Novak, were not at their best form."
"They were struggling at the beginning of the season – the opportunity opened up for both Roger and Rafa and for most of us. We all needed to be ready to take that advantage and I would say that Roger came out of the blocks a little bit better than Rafa.
"Rafa started to get his rhythm on the clay court season and did tremendously well and kept form unbelievably since then. They played the best season on the tour and they deservedly are at the top."
Djokovic and Murray are both slated to return soon as they are confirmed for the 2018 Australian Open in January along with the likes of Stan Wawrinka and Kei Nishikori.
Cilic believes 2018 will be a big challenge for Nadal and Federer as they hope to emulate their performances this year with many stars soon to be back in action.
"Next year is obviously going to be a big challenge to take them down," he added. "We're going to see how Andy, Novak, Stan, Kei and Milos are going to come back."
"It'll be quite interesting to see what they're going to do. It's a new season and it'll be on them to live up to this."