Marine Le Pen probe: FN electoral accountant investigated over illegal campaign financing
An accountant close to Marine Le Pen has been indicted in an investigation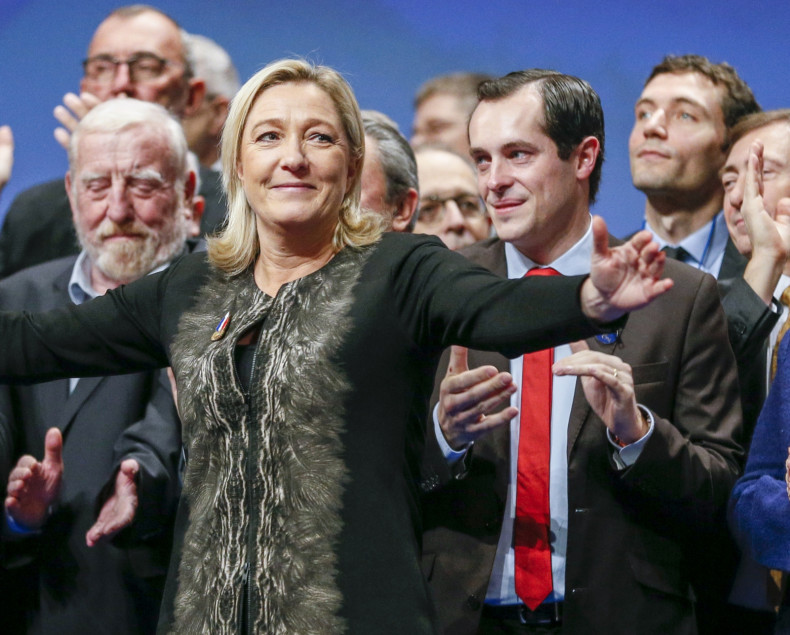 An accountant close to Marine Le Pen has been indicted in an investigation into the financing of the electoral campaign of the French right-wing Front National (FN) party.
Nicolas Crochet was charged on Friday with complicity in fraud in parliamentary elections in 2012, illegal financing of political parties and misuse of corporate assets.
His hearing had started on 31 March. It ended on Friday when his bail was set at €50,000 (£36,064), AFP reported.
Independence questioned
Crochet heads the accountant firm Ambroise Audit, and worked with the FN vice-president, Jean-François Jalkh, in 2012.
The National Commission for Campaign Accounts and Political Financing receives accounts annually but has no control power over balance sheets.
The auditors, chosen and paid by political parties, have access to their income and expenses sheets and are the only ones who can certify annual accounts.
They therefore play a central role in pointing out possible instances of corruption and, under penalty of criminal conviction, are obliged to inform the prosecutor of any crimes they might discover.
It is precisely Crochet's independence that has been questioned by the French courts, as he was one of Marine Le Pen's economic advisers in 2012, a year after he controlled her party's expenditures and revenues structure.
Described as a "full-on frontist" by the French media, the accountant was also a FN candidate in the 1992 parliamentary elections.
Illegal financing investigation
Judges have already launched an investigation against Frédéric Chatillon, a friend and confidant of Marine Le Pen dating back to their time together at law school. The probe concerns the alleged "illegal financing" of the FN and its satellite party, Jeanne - current leader Marine Le Pen's micro party.
On Wednesday 8 April, the judges charged Chatillon, who worked as Le Pen's unofficial public relations adviser and provided PR services to the Front National through his media company Riwal, with "illegal funding of political parties by a legal person".
Riwal has also been indicted as a corporation for fraud.
Contacted by AFP, Crochet declined to comment.