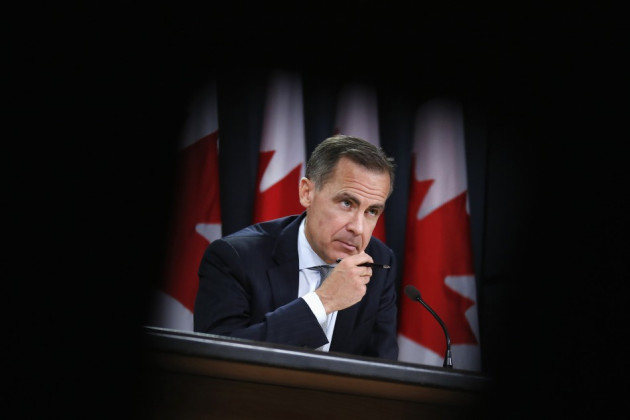 Mark Carney will become the new Bank of England governor on 1 July but market expectations around his arrival are so high that it may be impossible for him to deliver.
The general sense is that economic innovation is ahead and the City is expecting great things from him.
The press are certainly mounting pressure that when he takes the Bank of England helm, he will unleash a box of tricks to magically accelerate growth in the UK.
In reality the options available to him are limited as he is only one of nine members of the Monetary Policy Committee (MPC).
Mark Carney as Governor
Those expecting a magician's hat and a flash of smoke may well be disappointed. The main difference Carney will bring is likely to be one of tone and communication rather than anything more fundamental.
He will try to provide the market with more explicit guidance on the future course of monetary policy, like we have seen in the US.
He will also aim to reach out to the general public to create confidence in the economy and the Bank of England itself. He could end up being quite a political governor, in contrast to his predecessor.
To QE or not to QE
The question is can the UK economy currently stand on its own two feet?
The straight answer is no.
But recent data suggest it is heading in the right direction.
Carney is unlikely to turn the quantitative easing (QE) tap off just yet and in the run up to his arrival he has been championing the idea of an on-going stimulus strategy.
He is therefore likely to continue Mervyn King's stance of trying to encourage other MPC members to vote for an extension of QE. But being one of a panel of nine members he is naturally limited in his ability to be radical.
There is a question as to whether QE is enough. Perhaps Carney will launch new initiatives like Funding for Lending to support the recovery.
Change
The institution of the BoE is inherently traditional and unlike the Canadian model Carney is used to.
What cultural differences will he bring to the Bank?
As Chairman of the International Finance Board, Carney will likely be keen to adopt further macro prudential regulation in the UK, and draw on his international experience.
One thing is for certain, he is more comfortable with the media than his predecessors so he will give more interviews, as well as making more direct appeals to the general public.
The BoE will be more open and transparent under Carney.
Carney's First Year
Our main expectation is for him to adopt a higher profile and openly debate the opportunities and threats to the UK economy and the options available to the BoE in countering them.
The danger is that expectations are so high that it is impossible for him to deliver and disappointment sets in.
In this instance, he will need to call on all his charm and media savvy to get through his first year.
James Humphreys is a Senior Investment Manager at Duncan Lawrie Private Bank