Bank of England governor Mark Carney said inflation will rise on products such food and fuel because of the plunge in the value of the pound.
Sterling's fall "helps the economy adjust", said the governor at a public round table meeting in Nottingham.
The governor's comments come as the pound has fallen by around 18% since the UK's vote to leave the European Union in June, as foreign investors wait for signs of Britain's new trading arrangements with the rest of the world.
Sterling slumped to its lowest level in 168 years, against a trade-weighted index measuring the pound against a basket of trading peers, the Bank said earlier this week. By this measure the pound is at its lowest level since 1848.
Carney said that food and other goods and services would see higher inflation over the next "few years".
The Bank governor did not rule out the potential for more stimulus measures such as rate cuts or further quantitative easing, despite early signs of price rises.
He said the central bank was justified in cutting rates to a historic low of 0.25% and introducing a range of other stimulus measures in August in the wake of the Brexit vote.
He said: "Our judgment in the summer was that we could have seen another 400,000-500,000 people unemployed over the course of the next few years. We moved interest rates down to support the economy."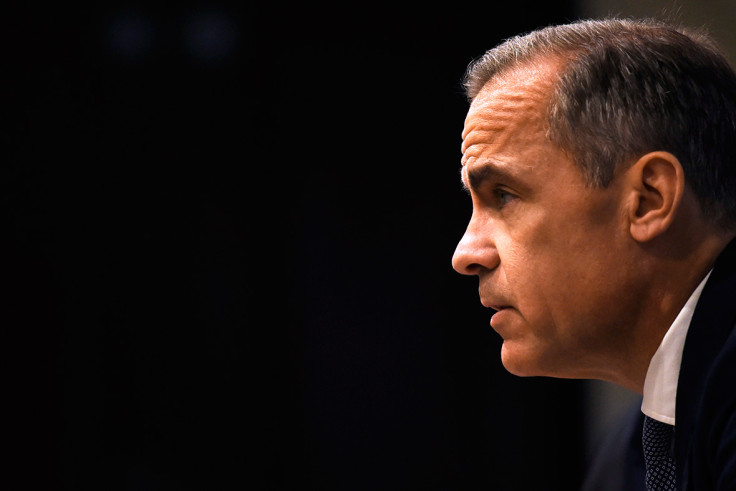 "So we're willing to tolerate a bit of overshoot in inflation over the course of the next few years in order to avoid that situation, to cushion the blow."
Carney said: "The fruits of the UK recovery have not been evenly shared," adding that London and the South East benefitted more than other regions.
This week the country's biggest supermarket Tesco saw household favourites such as Marmite run low on its shelves because it refused to push through a 10% pay rise insisted on by global manufacturer Unilever. The dispute was resolved, but details of the new deal have not been disclosed.
Chairman of the Petrol Retailers Association Brian Madderson also warned earlier this week that motorists could expect increases of up to 5p per litre by the end of the month, unless there are favourable corrections to exchange rates or oil prices.
With the fall in the value of sterling, some economists now predict that inflation will hit 3% by the end of next year as imports of things like food and fuel become more expensive. The Bank of England targets an inflation rate of 2%, the rate is currently 0.6%.