Investment into low-carbon initiatives and "green bonds" can help mitigate the risks posed by climate change and boost global economic growth at the same time, Bank of England governor Mark Carney has said.
Speaking in Berlin, Carney said climate change posed risks to financial stability and that it was in the interest of businesses and central banks to help in combating it.
He proposed steady investment into green technologies, noting that a rapid shift towards a low-carbon economy "could materially damage financial stability".
Funds could be channelled into green bonds that finance water or renewable energy projects in emerging economies like China and India, the central banker said.
Some $42bn (£32bn) of green bonds were sold worldwide in 2015, and Carney expects the amount to double this year.
But this still only accounts for less than 1% of holdings by global financial institutions.
"The development of this new global asset class is an opportunity to advance a low carbon future while raising global investment and spurring growth," Carney said.
"For investors, green bond markets offer a stable, rated and liquid investment with long duration.
"For issuers, green bonds are a way to tap the huge $100tn pool of patient private capital managed by global institutional fixed-income investors.
"The shift to the capital markets from banks will also free up limited bank balance sheet capacity for early-stage project financing and other important infrastructure lending."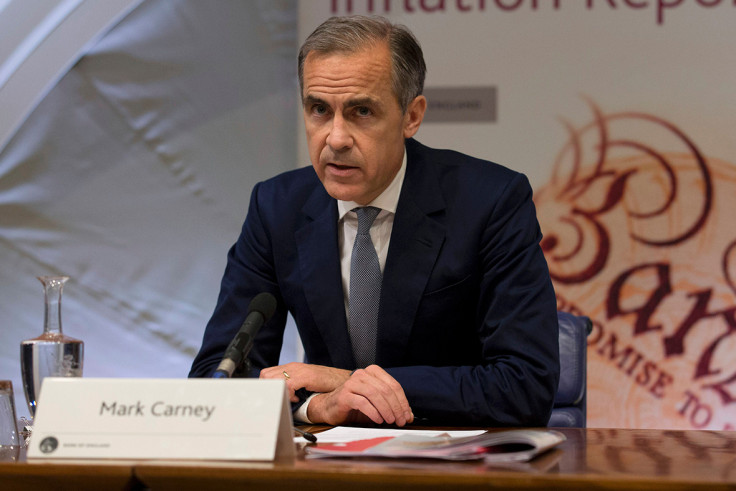 Carney added that authorities were working with the private sector to standardise terms for green investments.
He said Germany could use its presidency of the G20 group of economies to push through investment into green initiatives.
"The International Energy Agency estimates that globally as much as €45tn of investment in total could be needed in power supply and end-use efficiency to meet the two-degree target agreed in Paris," Carney stated.
"China alone is likely to require around €500bn a year from 2016 to 2020 to finance its national environmental goals.
"The G20 — whose members account for around 85% of global emissions — has a unique responsibility. The German presidency could be decisive."