Referee Mark Clattenburg will not officiate a Premier League fixture for a second successive weekend as he continues to assist The Football Association and police with enquiries following allegations he used inappropriate language towards Chelsea midfielder John Obi Mikel.
Clattenburg was withdrawn from last weekend's fixtures as a result of the allegations and with police now investigating a complaint from the Society of Black Lawyers, the 37 year old will concentrate on assisting with the respective investigations rather than take charge of a Premier League game.
Chelsea last week confirmed they had made a complaint that Clattenburg used inappropriate language relating to race, and Professional Game Match Officials Limited general manager Mike Riley said it is in the officials' best interests to miss the weekend's games.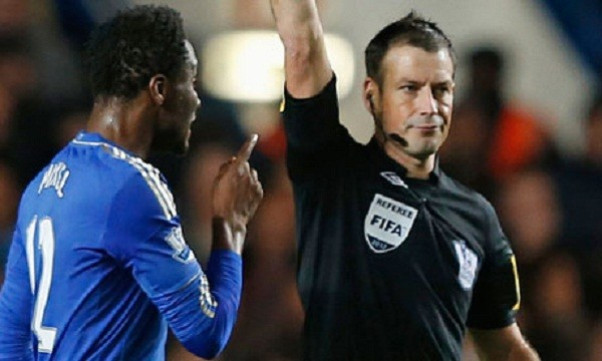 "PGMOL was fully prepared to appoint Mark to matches this weekend," Riley said.
"However, having discussed this with him, we both consider that it is in Mark's best interests that he has this week away from officiating duties while he prepares to help The FA and police with their enquiries."
"PGMOL has one of the world's finest refereeing groups, they are focused on delivering high officiating standards to the Barclays Premier League and the overall morale of the group remains high.
"The relationship between players, managers and match officials has improved both on and off the pitch over the last four seasons and there is every reason to think this will continue."
Clattenburg was promoted to the Fifa elite officials list earlier in the year and is in line to be considered to officiate during the 2014 World Cup.
The English referee will also not referee in Uefa competition this week; however his non-selection is dictated by governing body rules which says officials cannot take charge of European games on successive match days.
In a game packed full of controversy last Sunday, Clattenburg sent off Chelsea forward Fernando Torres, with the Spaniard's second yellow card a punishment for an apparent dive after a challenge by Manchester United defender Jonny Evans.
Police have also confirmed they have arrested a man regarding alleged racist behaviour during the League Cup tie between Chelsea and United in mid-week after an image of a man in a monkey pose was posted on Twitter following the game.