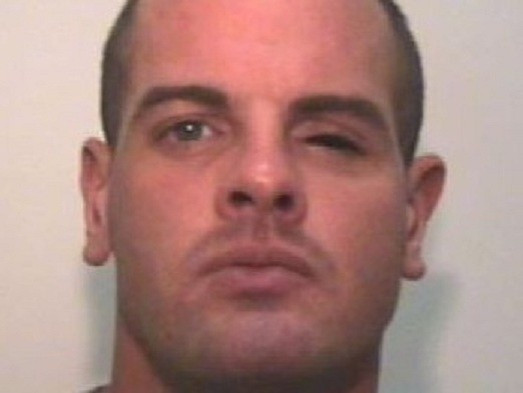 The killing of two police officers and the deaths of two members of a gangster family has turned the national spotlight on Dale Cregan - a name well-known in the Manchester underworld.
Cregan handed himself in to Greater Manchester Police shortly after WPCs Fiona Bone, 32, and Nicola Hughes, 23, were killed when they walked into a suspected ambush at a house in the Hattersley estate, in Tameside, Greater Manchester. A gun and a grenade were used.
Cregan had been the centre of a huge manhunt, costing up to £200,000 a day, in connection with a murder in a Manchester pub.
Mancester Police and Crimestoppers were offering a £50,000 reward for information leading to his capture. Police called him a highly dangerous individual.
Cregan, 29, was wanted in connection with the death of Mark Short, 23, a member of a local crime family who was shot dead in the Cotton Tree pub in Droylsden in May, and his father, David, who was killed outside his home in the suburb of Clayton in August. A grenade blast and gunshots were reported from the scene.
David Short, 46, was well-known in the criminal underworld and had taken to wearing a bulletproof vest in public after police warned him that there were threats on his life.
On the same day as David Short was murdered, another blast was heard at a nearby property - a warning, it was believed. Police released video footage of two people who seemed to throw a grenade at a property.
Police believed that Cregan was being protected by a criminal conspiracy.
One resident on the Hattersley estate said that Cregan had been in touch with others on social media sites such as Facebook.
Residents reported they knew Cregan was staying on the estate where Bone and Hughes were killed. They were unwilling or unable to give precise details, however.
Cregan's one-eyed mugshot was flashed up on screens at the Ethiad Stadium earlier in September during a Premier League football match as part of the manhunt.
Before becoming Manchester's most wanted man, Cregan reportedly worked as a roofer. He used to live in Tenerife and claimed he lost his left eye after being hit with a numbchuck martial arts weapon during a fight with police in Thailand.