Over 2012/13, 15 people were killed during or following police contact, the same figure as a year before, the Independent Police Complaints Commission said.
At the Old Bailey, a jury has ruled that Mark Duggan, whose death sparked the London Riots in 2011, was lawfully killed by police, despite being unarmed when they shot him dead.
Outside the court, the Met's assistant commissioner Mark Rowley struggled to make his statement as angry protesters shouted "murderers" at him in the background.
Despite many people dying or being killed by police, there has not been a single conviction against a police officer since 1969.
IBTimes UK looks at some of the recent cases where the Met Police were not held to account following a death:
Jean Charles de Menezes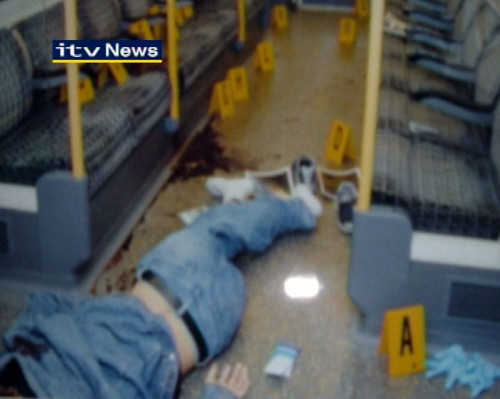 Jean Charles de Menezes was shot dead in Stockwell station on the morning of the 7 July 2005 bombings in London. Officers followed the Brazilian national into the tube station and then on to a train where they shot him seven times in the back of the head and once in the shoulder.
Police and media accounts of his death conflicted, with accurate reports later showing he had not been running from officers or been acting in an unusual manner.
The IPCC launched two investigations into his death. One, which was at first kept secret, ruled that no officers would face disciplinary charges. The second report criticised the police command structure and communications to the public.
However, in July 2006, the Crown Prosecution Service said there was insufficient evidence to prosecute any of the officers. The Met Police was found guilty of failing in its duty of care of Menezes and was fined an undisclosed amount.
Another investigation that alleged police surveillance had been suppressed was also held after an officer admitted to deleting a computer record that showed Menezes was not running away from police. The inquest returned an open verdict.
No one has ever been prosecuted for Menezes' death.
Sean Rigg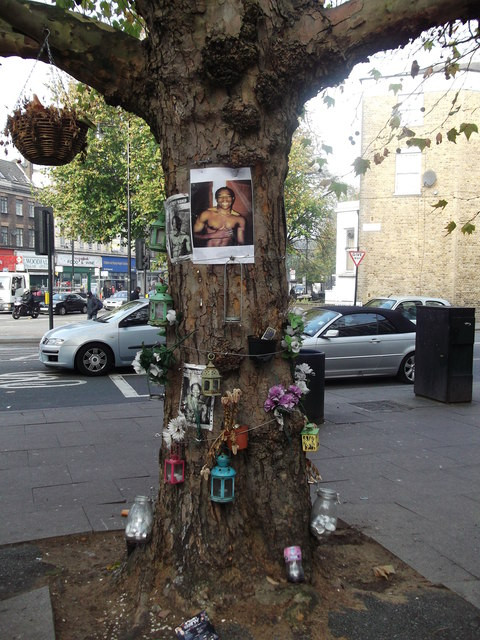 Sean Rigg was killed while in police custody at the entrance to Brixton Police Station in 2008. Rigg, 40, was a paranoid schizophrenic who lived in a hostel for people with mental health issues. He became aggressive and despite calls to the police, they refused to attend. Hours later when he was behaving "strangely" in the street, he was chased by officers, who restrained him face down for eight minutes.
During the journey to the station, he became increasingly unwell and when he was left in a "rear stack" position, he became unresponsive. Officers told doctors he was faking it but around half an hour later, they found he was not breathing and was later pronounced dead.
The IPCC ruled the police had acted "reasonably and proportionately" but an inquest at Southwark Coroner's Court found police had used "unsuitable and unnecessary force".
In 2012, it was announced a review into the IPCC inquest would be carried out, and it concluded that police committed blunder after blunder" and that there had been "inappropriate conduct". While three officers were arrested for perverting the course of justice with regard to evidence given at Rigg's inquest, no one has faced criminal charges over his death.
Ian Tomlinson
Ian Tomlinson died in April 2009 at the G20 summit protest in the City of London. The 47-year-old was a newspaper vendor who collapsed and died after being hit by a police officer in riot gear.
An investigation into his death was launched and initially ruled that Tomlinson had died from natural causes. However, four days later the Guardian published footage showing him being struck on the leg by a police officer with a baton, then pushed to the ground.
Footage shows him walking away but collapsing and dying a few minutes later.
A year after his death, the Crown Prosecution Service said no charges would be brought against Harwood because of a disagreement between the two pathologists who examined Tomlinson's body.
However, a later inquest into his death in May 2011 found he had been killed unlawfully by Simon Harwood, a constable with the Territorial Support Group of London's Met Police. He was charged with manslaughter but was found not guilty in July 2011.
The Met Police settled a civil action by Tomlinson's family by issuing an apology and paying an undisclosed sum in compensation.
Azelle Rodney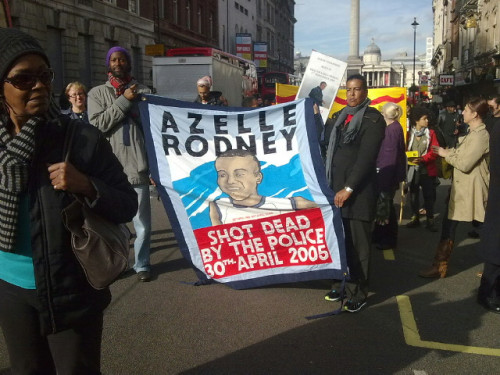 Azelle Rodney was shot dead by armed officers in April 2005 after being suspected of a drug crime. He was unarmed at the time of shooting.
He had been followed by police who received orders to intercept as soon as possible. Fourteen members of the Specialist Firearms Command emerged and Rodney was shot six times, being hit in the face, head, neck and chest.
The IPCC investigated his death and passed the case to the Crown Prosecution, which concluded in 2006 that there was insufficient evidence to convict any individual for Rodney's death. John Yates, Deputy Assistant Commissioner with the Met said the officer who shot him was "left with no option" other than to shoot him dead.
In 2009, Rodney's mother Susan Alexander filed a case in the European Court of Human Rights for the failure to hold a proper investigation into her son's death.
A public inquiry was announced in 2010 and evidence that had been kept secret emerged. In 2012, the inquiry began and last year, it ruled that the officer who killed Rodney had "no lawful justification" for opening fire. The case is now being referred to the Crown Prosecution Service to establish if a prosecution case should be launched.
Derek Bennett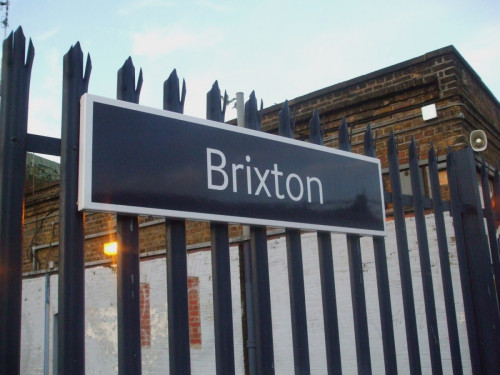 Derek Bennett, 29, was killed by police in Brixton in 2001. He was shot four times by two marksmen after officers mistook a novelty lighter for a gun. Bennett had grabbed a passerby and held the lighter to his head. The 'hostage' wriggled free at which point Bennett pointed it at police, at which point they opened fire.
Before the incident, doctors had recommended Bennett be admitted to hospital under the Mental Health Act.
An inquest into his death returned a verdict of lawful killing, which Bennett's family described as a "travesty of justice" and an "outrageous" ruling.
At the time of the verdict, his brother Daniel said: "For the last three years we have been fighting to ensure those responsible for the death of Derek are brought to justice.
"At the very least we hoped the jury would be able to consider all the verdicts, in our view Derek was unlawfully killed. We hoped the jury would agree with us, but the decision by the coroner meant they were not allowed to do this. This is a travesty of justice which should never have been allowed to happen."