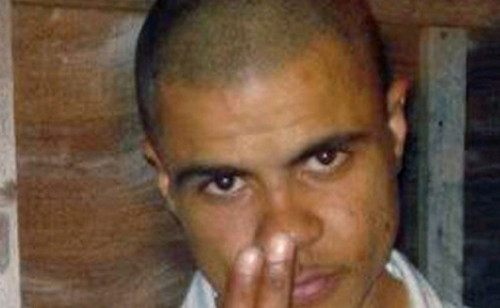 A witness to the shooting of Mark Duggan has reacted to the verdict of lawful killing announced today by a jury.
Duggan, 29, was shot twice by police in Tottenham, north London, on 4 August, 2011, after he got out of a minicab that had been stopped by officers and was shot by police, despite not being in possession of a gun.
An unnamed man known only as "Witness B" filmed a video of the incident from a window over looking the scene. The video was used in the investigation into Duggan's death.
Describing the scene he told BBC news, that from vantage point, Duggan did not demonstrate threatening behaviour.
"I saw the police officers. All of them saw his hands up, that's for sure. All of them saw his hands towards his face For them to say he was threatening or showing threatening behaviour. No," he said.
"When you actually stop and out your hands up you expect to get arrested but not this."
Witness B said he was certain Duggan was not holding a gun.
"I heard the screeching and the shouting and saw him (Duggan) run off towards Tottenham Hale and saw him turn around because there was someone blocking him."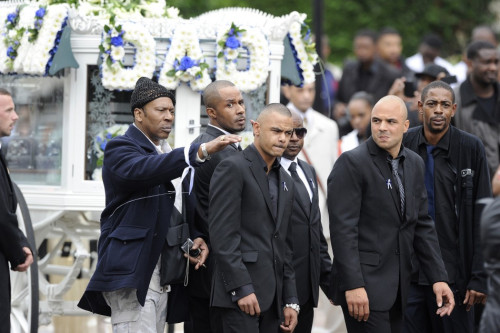 "He didn't look threatening in anyway but the police officer just shot him. I thought they would try and restrain him but no. They just shot him. And no he didn't have a gun at all. He wasn't aiming. He didn't take any actions to actually shoot. It was not a gun, definitely. It was not and I stick to that."
Police reportedly had received intelligence that Duggan was going to collect a gun. Armed police in unmarked cars forced the mini cab that Duggan was travelling in to stop, after which there was a confrontation that resulted in Duggan's death.
An unnamed firearms officer, who arrived at the scene, minutes after the incident told BBC news that she felt the shooting was justified.
"I 100 % believe that Mark Duggan was a threat to the police officers or somebody else on the scene. I believe the shooting to be justified. I also believe that if he had come out of the mini cab and left the firearm in the mini cab under the instruction of police, he would be alive today."
The jury in the inquest into Mark Duggan's death concluded that he was in possession of the weapon and threw the gun away before he was shot by police.
The jury arrived at a majority verdict of eight to two.
Duggan's family have pledged ot conitue their fight for justice for Mark Duggan.