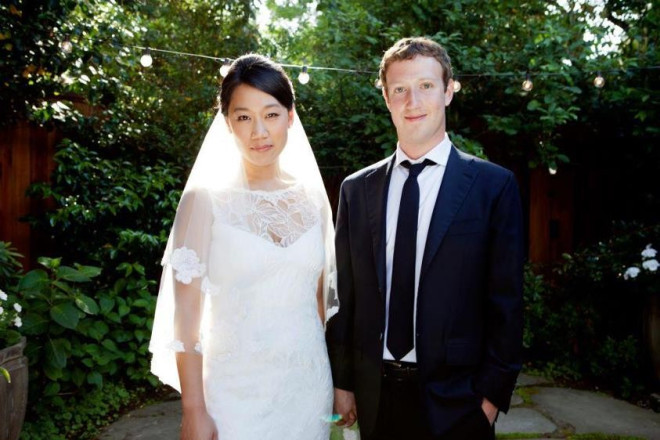 Mark Zuckerberg, once named the world's youngest billionaire, has turned 30, 10 years after founding one of the biggest social networks on the planet.
To mark his birthday, IBTimes UK looks at some of the lesser-known facts about the internet entrepreneur, including details on his net worth, family and home.
Wealth
According to Forbes, Zuckerberg's net worth is $26.6bn (£15.8bn), making him the 22nd wealthiest person in the world. Earlier this year, it was announced his wealth had risen by around $15bn in less than two years, reaching $33bn when Facebook was made public.
Charity
Zuckerberg and his wife Pricilla Chan were found to be the most charitable American philanthropists of 2013, donating 18 million Facebook shares with a value of $970m to a non-profit organisation in December last year.
Wife
Zuckerberg and Chan married in 2012 after almost 10 years of dating, having met in the queue to a toilet at college. They wed in Zuckerberg's back garden in a ceremony that also celebrated Chan's graduation from medical school – she intends to become a paediatrician. Chan is a very private person and does not speak to media unless it is to promote her husband's businesses, the New York Times reports.
Dog
Zuckerberg and Chan announced they had got a Puli dog named Beast Zuckerberg on Facebook in 2011 with his own profile page: "I am a Puli, which is a type of Hungarian Sheepdog. I live in Palo Alto with Mark and Cilla. I like cuddling and herding things," his page, which has almost two million likes, says.
House
Zuckerberg bought his multimillion dollar home in the Palo Alto neighbourhood of College Terrace, the same place as his old four-bedroom house and just down the road from Facebook's headquarters. Last year, it was announced he had bought the four properties surrounding his home and planned to rent them out to the current residents – he bought the houses to stop developers marketing them as being near Zuckerberg's home.
Personal challenges
Every year Zuckerberg sets himself personal challenges for the 12 months ahead. In 2010 he learned Mandarin and the following year he only ate animals he had slaughtered himself. Last year he challenged himself to meet someone outside of Facebook every day, while 2014's goal is to write a thank you note every day.
Lawsuits
Zuckerberg has been embroiled in countless legal battles since founding Facebook 10 years ago – and his 30th birthday is no exception. It has been announced that California real estate developer Mircea Voskerician is suing Zuckerberg over a deal regarding a property behind the Facebook founder's home.
Voskerician claims he agreed to sell his stake in the property to Zuckerberg if he introduced him to other wealthy people – a deal the 30-year-old did not follow through on. Patrick Gunn, acting for Zuckerberg, says the lawsuit is meritless.