Facebook CEO Mark Zuckerberg has agreed to have his meeting Tuesday with the leaders of the European Parliament about data privacy be broadcast publicly through web streaming.
The evening meeting with leaders of the political groups and a justice and civil rights expert was long expected to be private. But many in the European Parliament in Brussels had been calling for an on-air grilling for Zuckerberg to explain his company's role in a scandal about the misuse of customer data.
European Parliament President Antonio Tajani said in a statement Monday that after discussing the issue with Zuckerberg "I am glad to announce that he has accepted this new request."
Tajani called it "great news for EU citizens. I thank him for the respect" shown for the EU legislature.
Facebook said in a statement that it was "looking forward to the meeting and happy for it to be live streamed."
Zuckerberg has been invited to appear before the British Parliament but has so far declined.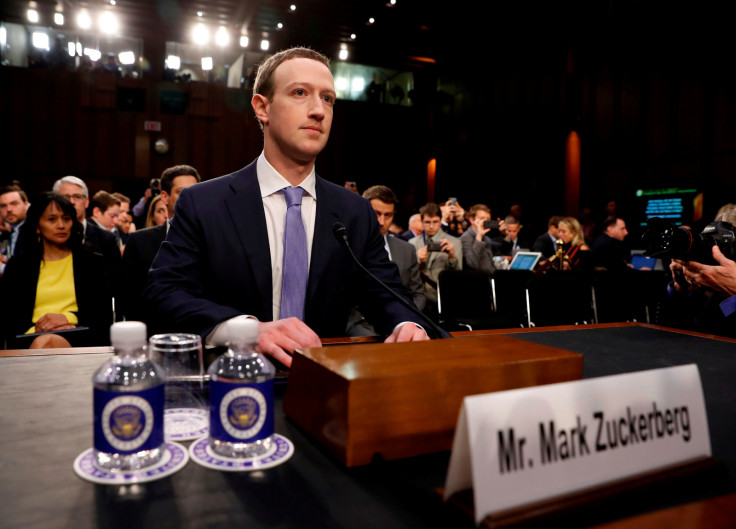 Facebook's reputation has taken a battering over the Cambridge Analytica scandal.
Zuckerberg, 34, much-anticipated appearance comes in the after of the Cambridge Analytica scandal that has tarnished the social media giants reputation. London-based Cambridge Analytica, whose clients included Donald Trump's 2016 presidential campaign, sought information on Facebook users to build psychological profiles on a large portion of the U.S. electorate.
The company was able to amass the database quickly with the help of an app that purported to be a personality test. The app collected data on tens of millions of people and their Facebook friends, even those who did not download the app themselves.
Facebook has since tightened its privacy restrictions, and Zuckerberg testified before Congress for the first time in two days of hearings. Facebook also has suspended other companies for using similar tactics. One is Cubeyou, which makes personality quizzes. That company has said it did nothing wrong and is seeking reinstatement.
Cambridge Analytica, which has since gone out of business, has denied wrongdoing, and Trump's campaign has said it didn't use Cambridge's data.