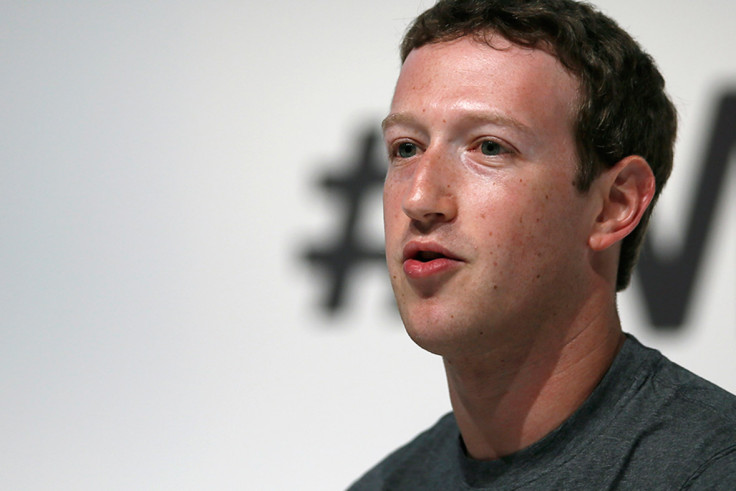 Donald Trump isn't the only high-profile American who loves a wall. Facebook founder Mark Zuckerberg is in the midst of erecting a huge one around his property on the island of Kauai that has infuriated his Hawaiian neighbours.
The wall blocks ocean views that people driving or walking by have always been able to see and also blocks ocean breezes, neighbours have complained.
"The feeling of it is really oppressive. It's immense," resident Gy Hall told West Hawaii Today. "It's really sad that somebody would come in, and buy a huge piece of land and the first thing they do is cut off this view that's been available to the community here for years."
Another neighbour called the wall a "monstrosity." "I'm super unhappy about that," said Donna Mcmillen. "I know that land belongs to Zuckerberg. Money is no option for him. When I'm walking [past], I see nothing but wall. It just doesn't fit in with the natural beauty that we have here. These kind of things take away what Kauai is all about."
The baby-faced billionaire purchased his 750-acre island getaway for more than $100m in 2014 and has recently begun constructing the six-foot-high wall, which is made of heavy rocks.
Ironically, Zuckerberg has recently spoken out against Trump's idea of building a wall separating the US and Mexico.
"I hear fearful voices talking about building walls," he said in April 2015. "If the world starts to turn inwards, then our community will just have to work harder to bring people together."
Shaun Smith, a representative for Zuckerberg's Kauai "operations", insisted the wall is intended primarily to dampen noise from the nearby road, and that plans were "considerate of neighbours."
Smith is "very gracious about being willing to meet with people but he told me very clearly that nothing will change," said one angry resident. Zuckerberg himself hasn't commented on the story, nor has he offered any comments to his offended neighbours.
"Somebody has been putting up signs, appealing to Zuckerberg's generosity and humanity — polite signs on the wall — but those signs just get ripped off as soon as they appear," said Hall. "There's a total disconnect from what the community is concerned about and what he wants."
Another woman said she tried to convince someone she met on the beach, who worked with Zuckerberg, to deliver a letter to him. But the worker later said that he nor anyone who knew Zuckerberg would take such a note to him because they were "afraid" about what he might say.