How much does it cost to protect one of the world's richest men and Facebook CEO, Mark Zuckerberg? Well, according to the social network it spent a staggering $12.5m in the past three years providing security to the flip-flop wearing Zuck, with $4.26m (£2.92m) of that in 2015 alone.
The disclosure was made by the social network site when the US Securities and Exchange Commission (SEC) questioned why the costs were not listed in the filing. Facebook, in its response, said what exempted the company from reporting the expense was a "business-oriented security concern" for Zuckerberg.
The company in the filing states that the cost was "to address safety concerns due to specific threats to his safety arising directly as a result of his position as our founder, chairman, and CEO".
Facebook's 2015 expense in terms of providing security exceeds $1.53m that Oracle spent for the protection of its executive chairman Larry Ellison, while Amazon spent $1.6m for Jeff Bezos in 2015. For Warren Buffett's security, Berkshire Hathaway paid $370,244. Apple appears to be spending the lowest amount, at $209,151 on chief executive officer Tim Cook, according to data shared by Bloomberg.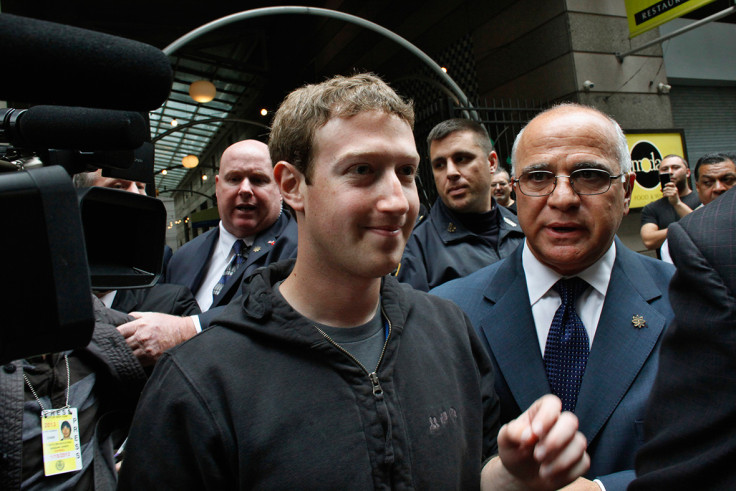 Zuckerberg is provided with a home security system and guards protect his house in Mission district, San Francisco. The security team is led by a former US Secret Service agent, who previously had protected President Barack Obama.
Peter Martin, the CEO of Afimac Global, a security consultancy, said Zuckerberg's home protection systems include sophisticated camera surveillance, pressure pads near doors or walkways and dense vegetation or crushed gravel that produces noise while walking on it.
Christopher Falkenberg, chief executive officer of Insite Security, said a security director could make an annual income of $200,000. He said round-the-clock protection requires four guards, which could cost more than $80,000 a year for a company.
"It is important to keep the boss safe, but there comes a point — certainly south of the $1m mark — where shareholders deserve a far clearer explanation of the risks and provisions and the justification," said Michael Pryce-Jones, CtW Investment Group's director of corporate governance.