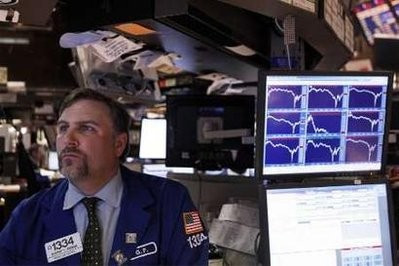 The FTSE 100 share index is awaiting the UK's final estimate of GDP for the first quarter of 2010 after the markets took in a sudden revision downwards of US Q1 GDP.
After marking down its estimate by 0.3 pct, US futures fell, whilst stocks performed weakly as evidence of a consumer spending 'hole' and widening trade deficit made for a worrying decline in GDP.
Gold futures, which is rising today, are providing a safe haven for investors worried over market unease, whilst the G-20 communique, which announced intention to cut fiscal deficits by halve to 2013, although 'each at his own pace' failed to have any impact.
Meanwhile, the UK's final revision of GDP is expected to be revised up according to Keith Bowman, equity analyst at Hargreaves Lansdown:
"The second estimate in late May was in line with economists estimates - revised from +0.2 percent to +0.3 percent following stronger than expected industrial production data."
"Looking ahead to the final estimate, the National Institute of Economic and Social Research expects growth to be revised up further to +0.4 percent, equaling that achieved in the fourth quarter of 2009." he added.
The Pound rose against the dollar meanwhile 1.507 after medium bullish sentiment drove the Cable (Pound) up against the Greenback (Dollar).