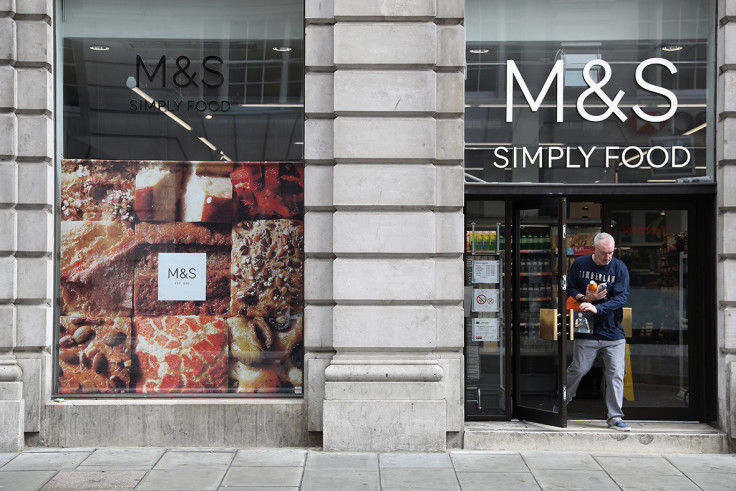 Marks & Spencer saw its profits plunge as it closed stores and clothing sales fell as the retailer counts the cost of its ambitious turnaround plan.
It said pre-tax profit tumbled almost 64% to £176.4m in the year to 1 April compared to 12 months ago, as the business booked £437.4m of costs after property writedowns and reorganising its pensions.
Chief executive Steve Rowe laid out a radical overhaul of the business in November to boost profits, which will see the retailer close 30 UK clothing and homeware shops and convert dozens more into food stores.
His turnaround plans will also see it open 200 new Simply Food stores as it shifts away from disappointing fashion sales.
Marks & Spencer also plans to close loss-making shops in 10 international markets, including China and France.
Stripping out a series of one-off costs, the high street bellwether still saw its adjusted pre-tax profit fall 11% to £613.8m, as clothing and home sales slipped 2.8% over the period.
Rowe said: "Last year we outlined a comprehensive plan to build strong foundations for the future. As we anticipated, the planned restructuring of M&S has come with a cost and has impacted profits, but the business is still strongly cash generative and we reduced our net debt. Looking ahead, we will continue our programme of self-help in a tough trading environment."
Britain's biggest clothing retailer said its market share had "stabiised" and that it now accounted for a higher proportion of full-price sales than a year ago. But it expected its clothing and homeware sales space to fall by 1-2% this year as it closed stores.
More Simply Food stores
The group's food business, which focuses on high-margin prepared food and is popular with affluent and hurried shoppers, continued to exceed management expectations. It added it expected food sales space to rise by 7% as planned to open around 90 Simply Food stores this year.
Hargreaves Lansdown senior analyst Laith Khalaf said: "The new M&S boss Steve Rowe is pulling out all the stops to turn performance around, but restructuring the business comes at a cost, and that's why the company has posted a huge fall in profits.
"On top of its own singular problems, M&S is facing some big economic headwinds, in particular the fall in sterling, which is pushing up the price of food and clothes against a backdrop of squeezed consumer incomes.
"The new strategy at Marks and Spencer is much needed, and may eventually pay off, but it's not going to be an easy ride."
Shares fell almost 2% in early trading.