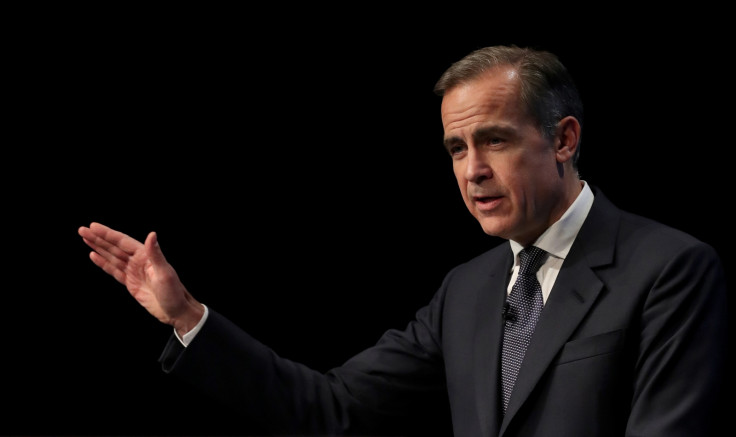 Bank of England Governor Mark Carney has allegedly become the second high-profile victim of an email hoax that had caught out the chief executive of Barclays earlier this month.
The unidentified prankster, who uses the Twitter handle @sinon_reborn, claimed on Tuesday (23 May) that he sent a series of emails to Carney, while pretending to be Anthony Habgood, the chairman of the court of the BoE.
The prankster, who used the address anthonyhabgood@hotmail.com, began the conversation with the BoE governor by commenting on Jane Austen's appearance on the new £10 notes.
"Apparently her face resembles that of someone who's had a 'bracing martini'. I'd prefer a large scotch myself," the email reads.
"I will drink the martini and order another two. Apparently that was Eddie George's daily in take... before lunch," replies Carney.
In the email exchange with Carney, which the prankster subsequently posted on Twitter, the BoE governor declines to partake in a sexist joke, saying that is "not appropriate at all".
The prankster surged to prominence earlier this month, when he tricked Barclays CEO Jes Staley into a conversation, while pretending to be John McFarlane, the bank's chairman.
The impostor described small shareholder Michael Mason-Mahon, who had called for Staley to resign two days earlier, "as brusque as he is ill informed", assuring him they had headed off the matter, before adding "You owe me a large Scotch".
Staley, thinking he was in conversation with his chairman, replied to the email: "You came to my defence today with a courage not seen in many people. How do I thank you?"
"You have a sense of what is right, and you have a sense of theatre. You mix humour with grit. Thank you John."
While amusing and largely light-hearted, both incidents will raise serious concerns over cyber security systems at the highest level of the financial world.