Maron podcast with Barack Obama tops WTF downloads with nearly 2 million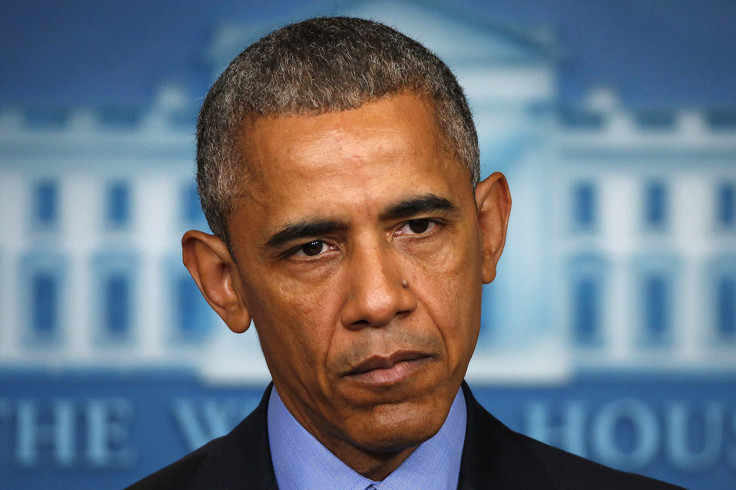 Marc Maron's WTF podcast with President Barack Obama released last Monday has recorded 1.7 million downloads as of Sunday, and much of that success could lie with the president using the N-word.
"Racism, we are not cured of it. And it's not just a matter of it not being polite to say nigger in public," Obama said in a candid interview carried out in Maron's famed garage for the podcast "WTF with Marc Maron."
"Societies don't, overnight, completely erase everything that happened 200 to 300 years prior," the US president said, while referring to the recent killings of nine black Americans by a white supremacist in a Charleston church.
The 67-minute pod was accessed almost 750,000 times within 24 hours of its release, quadrupling earlier downloads.
Maron recalls enquiries from the White House a year ago asking his producer Brendan about a possible podcast with the president, who was claimed to be a fan of his show.
In an interview with Vogue on his hit pod, Maron shared his impressions about Obama as a "very thoughtful heady guy. I don't think he's the life-of-the-party guy... I think he's intense, man."
"I think there's a real Obama there," said Maron whose podcasts have been interviewing the world's biggest celebrities in his garage.
Obama on racism
While pointing out that things have improved over the decades, Obama also said in the podcast that action must be taken to counter events like the Charleston shootings.
"One of those actions we could take would be to enhance some basic common sense gun safety laws," said the president who has been pushing for stricter gun control laws.
This Friday (26 June) Obama again delivered an impassioned plea for America to confront gun violence and racism during his eulogy of Rev Clementa Pinckney, one of the Charleston victims.
"I always tell young people, in particular, do not say that nothing has changed when it comes to race in America, unless you've lived through being a black man in the 1950s or '60s or '70s. It is incontrovertible that race relations have improved significantly during my lifetime and yours," Obama told Maron.
But "the legacy of slavery, Jim Crow, discrimination" exists in institutions and casts "a long shadow and that's still part of our DNA that's passed on".
© Copyright IBTimes 2023. All rights reserved.