Bordeaux president Jean-Louis Triaud is seeking talks with Arsenal over a potential loan move for striker Marouane Chamakh.
The Moroccan forward has been out of favour this season for The Gunners, with the likes of Olivier Giroud, Lukas Podolski and Gervinho all having been preferred ahead of him this season.
Chamakh's only appearances this term have come in the League Cup, scoring twice in the victory over Reading last week, but Bordeaux president Triaud says a deal could be struck to see the 28 year old leave Arsenal on loan and return to Ligue 1 in January.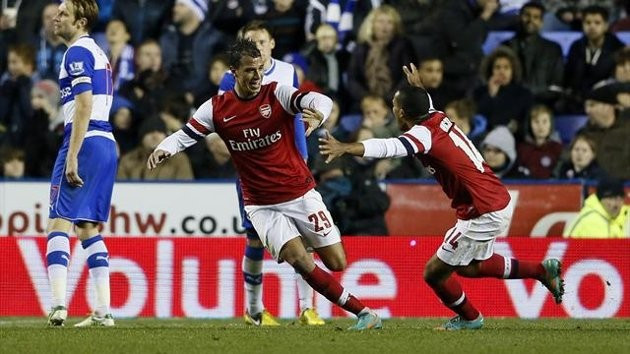 "A transfer is not worth discussing," he said.
"His salary is very high. We have to talk to the people at Arsenal to see what the terms and conditions for a loan would be. He's a talented boy but the situation is very complicated."
The former Bordeaux player started just one Premier League game for Arsenal last season, but after the departure of captain Robin van Persie to Manchester United, the France international would have had good reason to believe his opportunities would increase.
However, the Dutchman's departure has had the opposite effect, with Chamakh used even more sparingly by Arsene Wenger, leaving him frustrated at his current predicament.
"After Robin van Persie left, I thought I'd play more," he told French radio station RMC.
"The competition is always a little hard in a club like that. I expected it. It's (up) to me to prove myself. But, in two, three months, if nothing changes, I must make a decision.
"With the departure of Robin, I'd say that I had a playing card. And if my playing time doesn't change, I'm not a fool - I'll leave. Bordeaux? It could be a solution, if I decide to go. But my priority is to stay in the Premier League."
The addition of Giroud and Podolski in the summer worked to cover for the loss of Van Persie, the release on loan of Nicklas Bendtner and Park Chu-Young in the summer, with both having netted four goals for the north Londoners this term.
Giroud's latest strike came in the 2-2 draw with Schalke 04, in which he headed in following Podoslki's left-wing cross.