More than 80,000 people have applied to be a Mars One colonist since the project began accepting submissions two weeks ago.
If rates continue at this level, 741,000 people will have applied to live on Mars permanently by the submission deadline.
Mars One aims to set up a permanent settlement on the red planet in 2023.
Applicants are required to explain why they want to leave Earth permanently in a one-minute video, which is published on the Mars One website.
Bas Lansdorp, co-founder and CEO of Mars One, said: "With 78,000 applications in two weeks, this is turning out to be the most desired job in history. These numbers put us right on track for our goal of half a million applicants.
"Mars One is a mission representing all humanity and its true spirit will be justified only if people from the entire world are represented. I'm proud that this is exactly what we see happening."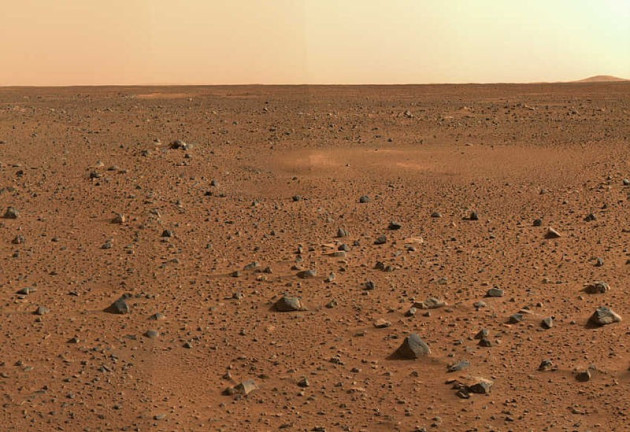 Norbert Kraft, chief medical officer for Mars One, added: "Applicants we have received come from a very wide range of personalities, professions and ages. This is significant because what we are looking for is not restricted to a particular background. From round 1 we will take forward the most committed, creative, resilient and motivated applicants."
Potential space travellers have until 31 August to get their applications in. Following this, regional reviewers will select between 50 to 100 candidates from each of the 300 geographic regions in the world.
There will be a further two rounds of interviews in the selection process and eventually between 28 and 40 candidates will be picked in 2015. The finalists will train for seven years before their final journey to Mars.
The space settlers will inhabit living units of 50sqm per person. Inflatable components will provide bedrooms, working areas, living rooms and a plant production unit, which will allow settlers to grow vegetables.
While Mars One says returning to Earth is not completely out of the question, once settled, the astronauts will not be able to come back as their bodies will have adjusted to Mars' 38% gravitational field.
If they did come back to Earth, they would not be able to adjust to the higher gravity because of a change in their physiognomy, including a reduction in bone density, muscle strength and circulatory system capacity.
Americans are most keen to move to Mars - 17,324 applications have been received from the US. China is second, with 10,241 people applying, while the UK is third with 3,581.
The organisers have received applications from over 120 countries, with other Martian wanabees coming from Russia, Mexico, Brazil, Canada, Colombia, Argentina and India.