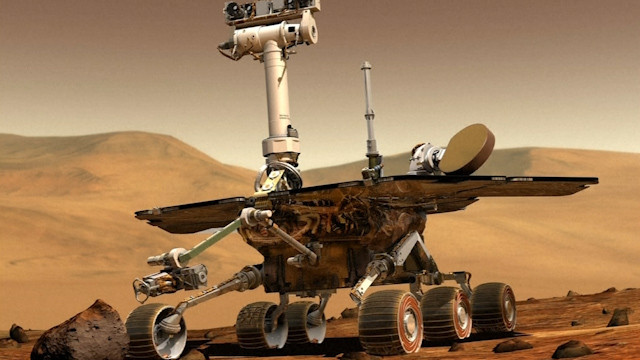 Among the science payload announced for Nasa's next Mars rover is one that will explore how feasible it is to look at the planet as an option for future stay or brief stopovers.
This is the Mars Oxygen ISRU Experiment (Moxie), which plans to extract Martian carbon dioxide and convert it into oxygen and carbon monoxide, using electricity.
Besides producing oxygen for breathing, the oxygen can be used to produce water by combining with hydrogen. Beginning with a modest 22 gms of oxygen per day, the Moxie will indicate how close humans are to space colonisation.
Speculations about a Mars Plant Experiment that would see the rover carry a seed aboard to try and grow it on Mars have been put on the backburner for now. The experiment aimed to create a greenhouse atmosphere under controlled conditions.
The rover will feature a rock and soil sample collector, some of which may make its way back to Earth.
Among other equipment on board are: Mastcam-Z, an advanced camera system with panoramic and stereoscopic imaging capability and the ability to zoom to determine mineralogy of the Martian surface.
A step ahead, the SuperCam, an instrument that can provide imaging, chemical composition analysis, and mineralogy, which will also be able to detect the presence of organic compounds in rocks from a distance.
To determine the elemental composition of surface materials, the Planetary Instrument for X-ray Lithochemistry (PIXL) will use an X-ray fluorescence spectrometer. For a more detailed analysis, the Scanning Habitable Environments with Raman & Luminescence for Organics and Chemicals (SHERLOC), a spectrometer, will use an ultraviolet laser to determine fine-scale mineralogy and detect organic compounds.
Mars Environmental Dynamics Analyzer (MEDA), a set of sensors will provide measurements of temperature, wind speed and direction, pressure, relative humidity and dust size and shape.
The Radar Imager for Mars' Subsurface Exploration (RIMFAX), a ground-penetrating radar will provide centimetre-scale resolution of the geologic structure of the subsurface.
Nasa's third rover, yet to be named, will be launched in 2020 and land on Mars in 2021. The ExoMars rover (a collaboration between the European Space Agency and Russia's Roscosmos) is expected to land before Nasa's rover in 2018 or 2019.
Mars's rover Opportunity which landed in 2004 continues to plod along and do its task. At 40 kilometres, Opportunity has covered the maximum ground on wheels by any space vehicle so far, just a kilometre more than what Soviet solar-powered rover Lunokhod 2 did on the moon before an accident along a crater wall.
There is also rover Curiosity which landed on Mars in 2012.