The US will mark Martin Luther King Jr Day on 18 January to celebrate the remarkable leader of the civil rights movement and his vision of racial equality. The annual holiday takes place on the third Monday of January to coincide with King's birthdate on 15 January.
What is the day?
Martin Luther King Jr Day is a celebration of the civil rights activist's success in helping to end the disenfranchisement of African-Americans through non-violence. It also marks his oratorical genius in his I Have a Dream speech, delivered to 250,000 people and watched by millions more on television. To this day, King is the only African-American with a US national holiday dedicated in his name.
The day is marked with lectures and talks on race relations, readings of I Have A Dream, dance performances, music concerts and peace walks and parades, to mark King's life and highlight ongoing social injustices in the US. The Historic Harlem Walking Tour is an annual event that takes participants on a two-hour trek through areas of New York with notable links to King's life.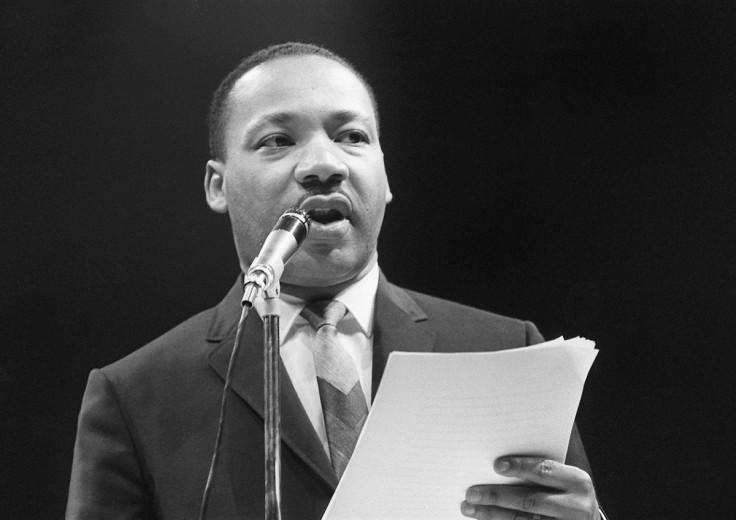 How long has MLK Day been a national holiday?
In the months after King's assassination in 1968, US Representative John Conyers, a Democrat, and US Senator Edward Brooke, a Republican, introduced a bill in Congress to make King's birthday a national holiday.
Three years later, the Southern Christian Leadership Conference, which King had led, presented Congress with a petition with more than three million signatures in support of a holiday in King's name. However, the bill failed to gain enough support.
The opposition was primarily led by Republican senators, some of whom claimed King's associations with communists and alleged sexual encounters were reasons not to honour him with a national holiday.
President Ronald Reagan, who initially opposed the day, signed the bill into law in 1983. At the time, only 27 states and Washington DC honoured the day. Finally, in 2000, South Carolina became the last state to sign a bill recognising Martin Luther King Jr Day as a paid holiday.
Snapshot: Martin Luther King Jr
Born in Atlanta, Georgia, on 15 January 1929.
King led the Montgomery bus boycott in 1955, which lasted for 381 days, after Rosa Parks was arrested for refusing to leave her seat to let a white man sit down. The boycott was successful. In 1956, the US Supreme Court ruled Montgomery's buys segregation policy unconstitutional.
King travelled to India in 1959 to learn more about Gandhi's non-violent protest movement.
He delivered his I Have A Dream speech in Washington in 1963.
King was awarded the Nobel Peace Prize in 1964.
He campaigning for voting rights in 1965 in Selma, Alabama. The marches and protests contributed to the passage of the Voting Rights Act later that year.
He delivered his anti-Vietnam war speech in April 1967.
King was assassinated by white supremacist James Earl Ray on 4 April 1968 in Memphis, Tennessee.