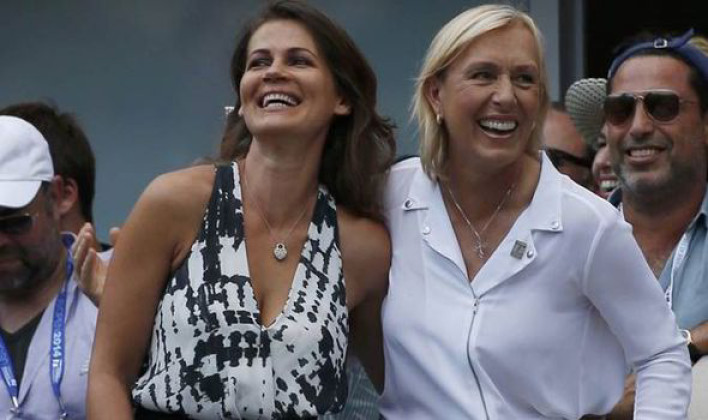 Tennis legend Martina Navratilova has proposed to her long-time girlfriend Julia Lemigova in front of a crowd at the US Open this evening.
The 57-year-old announced the proposal at the Arthur Ashe Stadium.
She said: "I have been waiting for the right time to ask Julia to marry me. I thought this was the right place and the right time to pop the question and thankfully I got a 'yes'."
The couple who were seen on the big screen then kissed.
Twitter was immediately abuzz with the news, prompting fans and friends of the former world number one and 18-time women's singles Grand Slam champion, to send their messages of congratulations to the happy couple.
Former US Open champion Tracy Austin tweeted: "Waiting for our doubles match...CONGRATULATIONS on your engagement to Julia!! @Martina".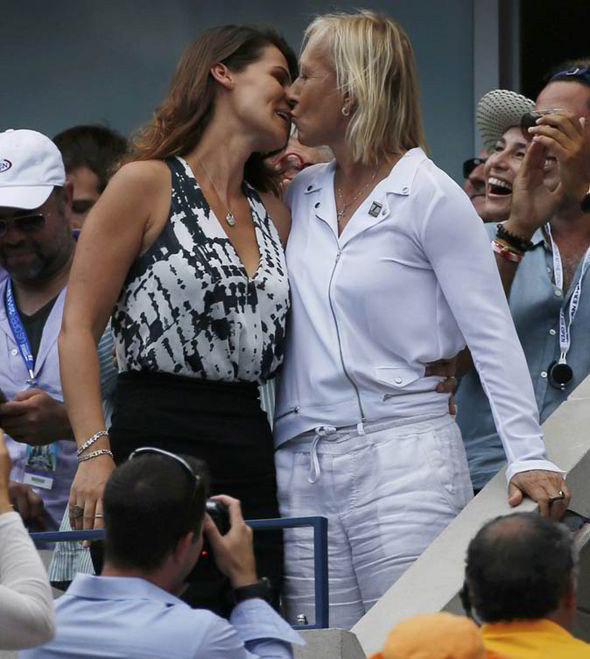 Tammy Vent posted: "Wait, @Martina Navratilova just proposed to long-time girlfriend?!! Yay! Congrats to Martina and Julia!!! So happy for her/them! #LoveisLove".
And Russell Fuller tweeted: "Martina Navratilova has just proposed to her girlfriend via the big screen on the Arthur Ashe stadium and Julia Lemigova said YES!!"
Navratilova thanked the public for their good wishes, tweeting: "Thanks everyone for your good wishes- I am very happy, so is Julia and our whole family:)".
The nine-time Wimbledon women's singles champion popped the question after Kei Nishikori caused a sensation beating Novak Djokovic in the US Open semi-final becoming the first Japanese player to reach a grand slam final after a 6-4 1-6 7-6 (7-4) 6-3 win.
Navratilova, who has won nine Wimbledon women's singles titles, came out as gay in 1981.