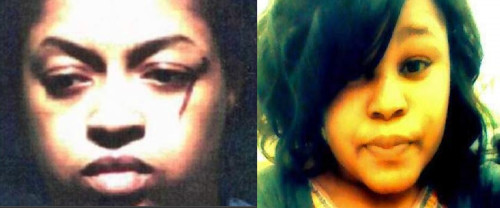 A mother is under arrest in the US city of Germantown, Maryland, after she and her friend apparently stabbed her children as they slept, in an "exorcism" ritual.
According to some reports, police were called to the "horrific scene" when a neighbour spotted a knife next to an open car door; the car keys were in the ignition and the car covered in blood. However, police said they were responding to reports of an unattended child in the car.
"Prior to officers arriving, two women exited the townhouse, retrieved the child and re-entered the home. Officers attempted to speak with the residents, but received no response at the door."
Inside the suburban home at Cherry Bend Drive, police found the bodies of one-year-old boy Norell Harris and sister Zyana, two. Their older siblings Martello, a boy aged eight, and Taniya, a girl aged five, were both seriously injured.
The mother of the four children, Zakieya Avery, 28, was arrested by Montgomery County Police as she tried to flee the scene via a rear door. Her friend Monifa Sanford, 21, who lived with the family and was injured, was arrested when she left hospital. Both women have been charged with two counts of first degree murder and two of attempted first degree murder.
"Investigators have learned that the two defendants believed that they were performing an exorcism," said a police spokesperson. "The investigation into this motive and other aspects of the crime continue at this point."
The two injured children are being treated at a children's hospital in nearby Washington DC.
A memorial of stuffed animals soon appeared at the scene of the crime and locals spoke of their shock. One, Roger Florencio, said: "I have a child myself, and I can't imagine what person could do that to their children."
Another, Gabriella Lemus, said: "It's just such a tragedy, because who could do that to their own children?"