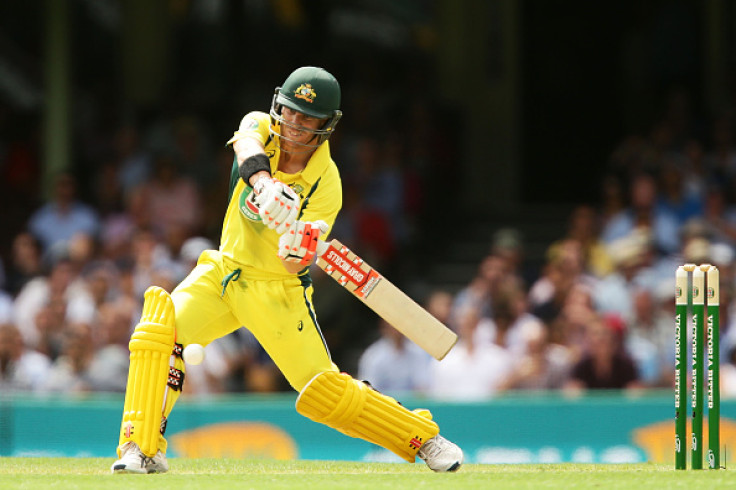 The Marylebone Cricket Committee (MCC) has called for a restriction in the size of the bats currently used in cricket. The committee, which met on Monday and Tuesday, was concerned that the balance between the bat and the ball has tilted too far in the batsman's favour with the weight of the bats also set to be debated later on.
The committee, which has no powers but is respected as an independent voice in world cricket, was chaired by former England captain Mike Brearly, also featuring Ricky Ponting, Rod Marsh, Sourav Ganguly, Ramiz Raja, Shaun Pollock, Charlotte Edwards and current International Cricket Council (ICC) chief executive David Richardson.
"The time has come to restrict the size of the bat edges and the overall depth of bats. It was pointed out to us that, in 1905, the width of bats was 16mm, by 1980 it had increased to 18mm. It is now an average, in professional cricket, of 35-40mm and sometimes up to 60mm. That shows how fast the change has been", said Mike Brearly, chairman of the committee, as quoted by ESPNCricinfo.
The size of the bat debate was opened up by former Australian skipper Ricky Ponting last week. He asked for the size of the bat to be regulated, especially in Test cricket, claiming that bats at the moment are too big, giving batsmen an unfair advantage.
However, his former teammate David Warner hit back defending the size of the bats believing that flat pitches were a more significant factor in the imbalance between bat and ball and that the size of the bats had nothing to do with it.
If progress is smooth, it is possible that an amended law could be ratified by the MCC's main committee as part of the new code of laws scheduled to be introduced on 1 October, 2017.