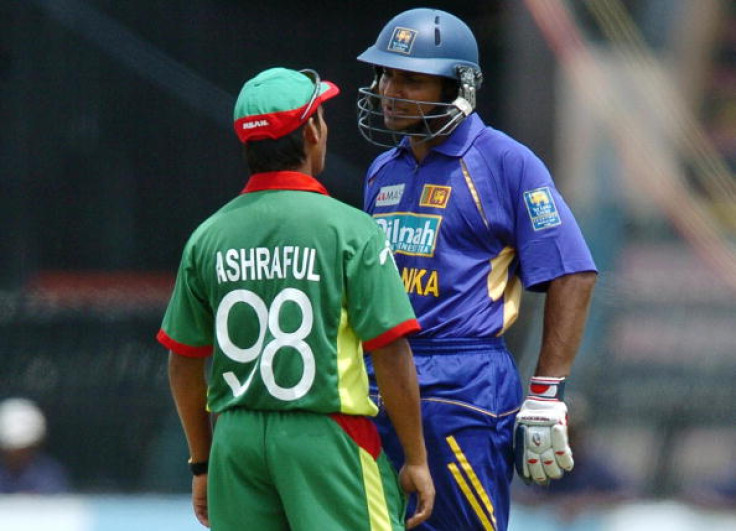 In a development that might have far-reaching consequences on the way the game of cricket is played, the Marylebone Cricket Club (MCC) has announced it will launch a trial that will use red and yellow cards in club, university and school cricket, in an effort to stamp out excessive sledging and limit the increase in violent behaviour.
Five matches in England were abandoned in 2015 due to violence, hence the MCC in consultation with umpire associations across the world, decided to help support officials by introducing a code of conduct with four levels of offences.
Similar to football, a player can be sent off for the rest of the match for the most serious level-four offence, such as threatening an umpire, assaulting a player, official or spectator and using racist abuse. If it is a batsman, he will be given "retired out", while a level-three offence will see the player sent off for 10 overs, if he is found guilty of threatening and intimidating behaviour, or bowling a deliberate beamer.
If a player is found engaging in time wasting tactics, dissent or deliberate physical contact, an immediate five-run penalty would be levied on the team. The MCC is set to implement the trial only in school and university cricket this summer, and will hope that the county leagues will join the trial soon, so that sanctions can be introduced when it publishes the re-drafted laws of the game in 2017.
If the trial is deemed a success, the scheme could be implemented in professional cricket. However, that decision rests in the hands of the respective national boards and the International Cricket Council (ICC).
Speaking to the Telegraph, Fraser Stewart, the MCC's head of laws, had this to say on launching of the red/yellow card trial, "Following a global consultation in 2015, the majority of the umpires felt they would be better able to control player behavior if they had more power to deal with the problem during the game, rather than through a reporting procedure afterwards".
"The benefit of this is that the offence has a consequence in that particular game, rather than in the following weeks, or the following season. The hope is the added deterrents will make players realize they can't behave in a poor way".