Authorities in New York have been accused of the massacre of thousands of wild birds in a vain bid to prevent another incident like the downing of flight 1549 in 2009.
That incident, known as the "Miracle on the Hudson", saw pilot Chesley "Sully" Sullenberger III managed to land his plane on the Hudson River without any casualties, after both engines failed after birds flew in them. The story was told in Sully, a movie starring Tom Hanks.
Exactly eight years ago, on 15 January 2009, flight 1549 took off from La Guardia airport en route to Charlotte Douglas with 150 passengers and three flight attendants aboard, plus the pilots.
However, the plane flew into a flock of large Canada geese, knocking out both engines. Unable to reach a runway "Sully" landed the plane on water, an event captured on film.
Following the incident, flocks of geese around New York's three principal airports – JFK and Newark as well as La Guardian – were trapped, rounded up and killed with shotguns. However, as well as geese many smaller birds, including starlings and gulls, were also killed– even though many of them don't represent a serious threat to planes.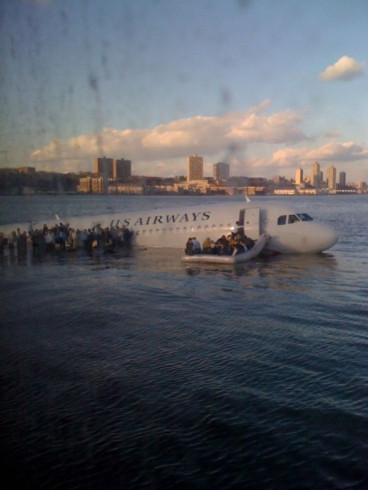 Associated Press has analysed data of bird-killing programs in the area and found some 70,000 birds were killed following the "miracle" – yet the number of bird strikes by aircraft actually went up, the New York Daily News reports.
At La Guardia and Newark, in the five years before the 2009 accident there was an average 158 strikes a year. In the six years afterwards, there was an average 299 per year. The number of strikes at JFK also rose following the accident, but have now declined.
Local bird protection groups including GooseWatch NYC are calling for better solutions to bird strike hazards than simply killing birds.
However, Port Authority of New York and New Jersey, which is responsible for the airports, said the cull was the best way to ensure passenger safety.
We do our best to reduce the risk as much as possible," said the Authority's chief wildlife biologist Laura Francoeur. "There's still a lot of random chance involved."