Sully movie: Tom Hanks 'didn't wanna screw it up for me,' says Hudson hero Chesley Sullenberger
EXCLUSIVE: Sullenberger admitted film took a while getting off the ground, prior to Hanks and Clint Eastwood being attached.
We've all had those casual conversations about who we'd want to play us in a movie about our lives. Usually, we opt for someone who resembles us physically; other times we'll choose our favourite actor or sometimes, our decision will based on their skills and skills alone. But for retired airline captain Chesley Sullenberger, he already knows who could play him on the big screen... and that person is Tom Hanks.
Based on Sullenberger's memoir, Highest Duty: My Search for What Really Matters, the upcoming biopic Sully: Miracle On The Hudson explores one pilot's heroic achievement of water-landing an Airbus A320, after both of its engines failed, back in 2009. All 155 passengers and crew aboard survived the incident thanks to Sullenberger and his co-pilot Jeff Skiles but despite the film's current big names and inspiring story, it wasn't necessarily an easy take-off.
"The story took a while to find the right home," Sullenberger explained to IBTimes UK, before going on to explain that it wasn't until legendary actor-turned filmmaker Clint Eastwood read an initial script in mid-2015 that the movie really got off the ground. "He immediately loved it and green-lit the project and things began to move very rapidly from that," he continued.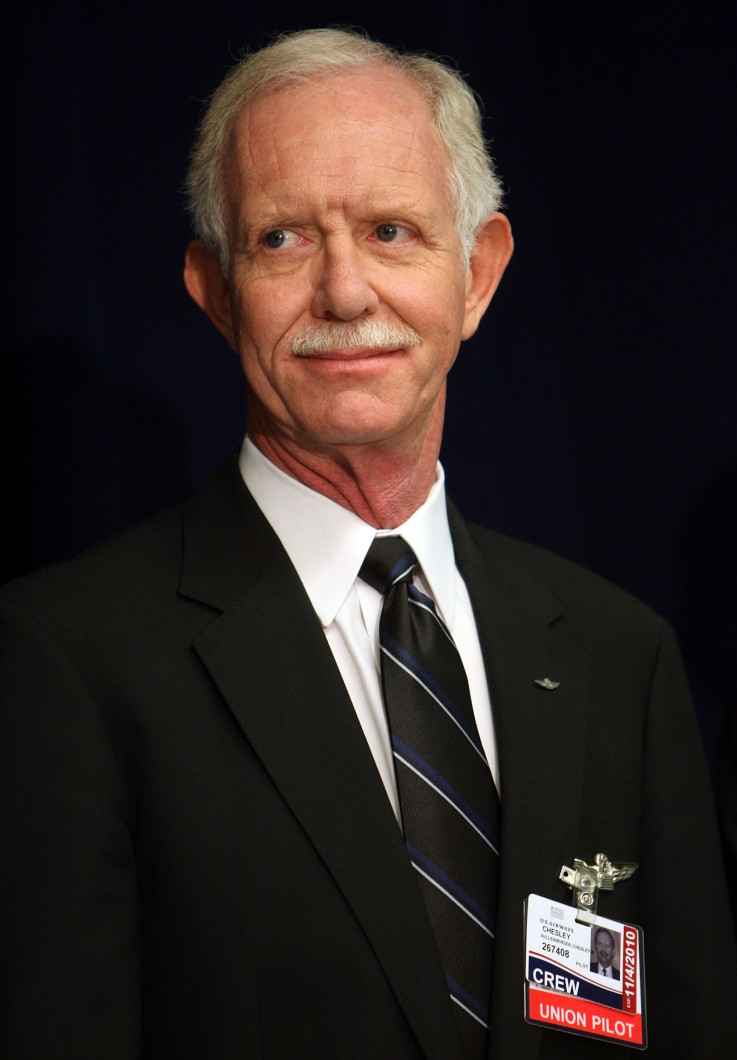 The former captain also joked about how he's gotten used to the media attention nowadays
Spencer Platt / Getty
Shortly after Eastwood got involved, Hanks was cast as Sullenberger, and the former Captain can still remember when the Oscar-winner came to his house prior to filming and spent hours with him discussing the role and the serious responsibilities he saw that came with it.
"He really wanted to reassure me that he had played real people still living before, just like a friend of mine – James Lovell of Apollo 13 – and he wanted to do it right. He knew for some period of time when the film was in theatres that Tom and I would be thought of in the same way, but after that, I was going to have to go back to living the rest of my life and he didn't wanna screw it up for me!"
But surely by now, Sullenberger has gotten used to having the media spotlight on him, right? "Oh gosh, I better have gotten used to it by now," he joked. "But it's amazing what you can learn to do. My family and I had to very quickly learn to live this new way of living; this new life that we have as public figures. But it's also the source of wonderful opportunities, like having this movie about us."
Also starring Mike O'Malley, Laura Linney and Aaron Eckhart, Sully: Miracle On The Hudson is released in UK cinemas on Friday 2 December.
For more entertainment news follow A-List on Twitter @Alistinsider