Masters of Landscape Photography: Stunning images by 16 leading exponents of the genre
A new book examines 16 leading exponents of the genre, each with their own unique take on how, where and why to capture landscapes.
Landscape photography is one of the most popular genres for amateur photographers, with countless competitions and awards heavily subscribed by enthusiasts and professionals who are keen to pitch their work against their peers. Mastering the genre takes time; time to perfect exposure, colour, composition and – perhaps above all else – the ability to see and record the landscape in a way that will make your photographs stand above the rest.
A new book, Masters of Landscape Photography, delves into the world of 16 leading lights, each with their own unique take on how, where and why the landscape can be recorded. Through probing Q&A style interviews and beautifully reproduced images, the reader is given an insight into the artist's working practices, from the equipment they use to the techniques they employ to create their works. It is hoped this look into the lives of the world's master landscape photographers will inspire readers, and may even set them on their own path to success.
---
Master of adventure: Daniel Kordan
Daniel Kordan grew up in a beautiful lake region near Moscow. Nature is Kordan's inspiration, with all its beauty and variety of colours and compositions. He travels all around the world, but spends the most time in Tuscany and the Lofoten Islands, guiding photography groups from Europe, the USA, and Asia. To capture his image Midnight Sun, he hiked for three hours to reach the top of the Husfjellet mountain on Senja Island, in northern Norway, in the midnight sun season of mid-August, when the sun never sets. "We were lucky with the light the night that I took this photograph," he says.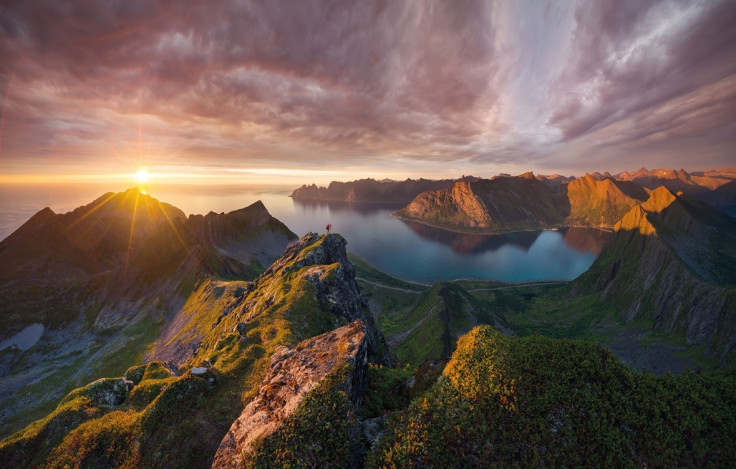 Master of woodland: Lars van de Goor
Dutch photographer Lars van de Goor is influenced by romantic landscape painters, including the Dutch Masters, such as Barend Cornelis Koekkoek, and the work of other photographers. But Lars's prime source of inspiration comes from the mysterious encounter of nature and light, and the main theme of his work is the trees of his native Gelderland. Of his image Early Morning Shuffle, he says: "These are the dancing trees of the Speulder Forest in the Netherlands. The farmers used only the trees with a straight stem, so the curved strains were not touched... the process lasted for years, resulting in a forest with curved trees. I was unlucky many times, because there was no fog, or not enough, for a good image. But you have to be lucky only once."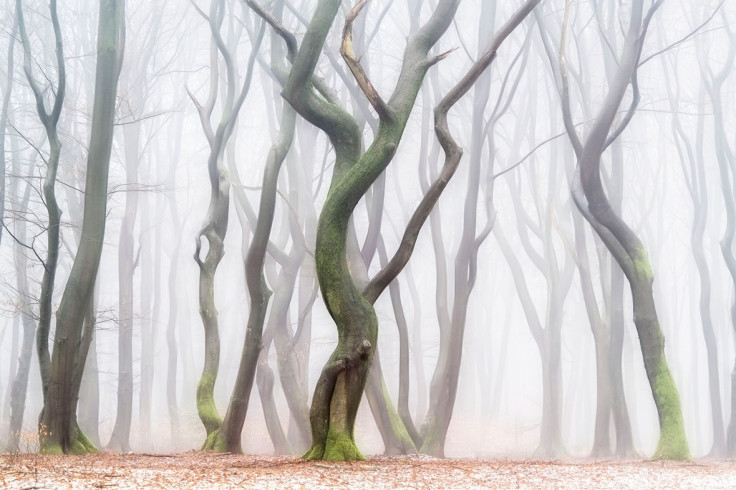 Master of wilderness: Marc Adamus
American photographer Marc Adamus is often described as one of the most influential landscape professionals of his generation. He is able to capture the amazing light and fleeting atmosphere of great landscapes, creating a sense of the epic, majestic, and bold. He often spends weeks or months immersing himself in the landscape he shoots, despite the rigours of season and weather. He captured his image Heaven on Earth in El Capitan State Park, California. "One amazing evening while taking a walk at the request of my four-year-old son, we stumbled upon this forest, and I beheld the most beautiful of all the landscapes I have ever photographed. I went back later that week, and made the images that captured for me a place and time the like of which I would never see again."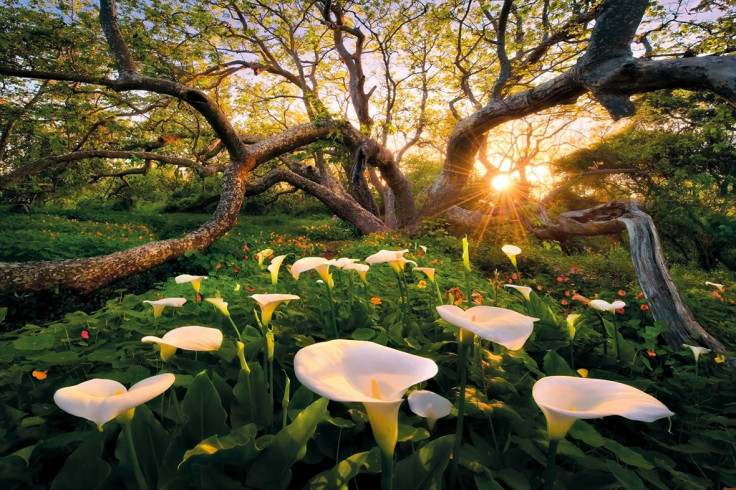 Master of conservation: Art Wolfe
Art Wolfe is a pioneer in the field of conservation photography, creating one of the world's first conservation-themed photography contests. He has taken an estimated two million images in his lifetime, which have appeared in hundreds of magazines and books, and been exhibited in museums and galleries worldwide. He captured his image Alsek Lake while on a rafting trip to photograph the Tatshenshini River in the Yukon, which was threatened by the development of a massive copper mine. "This is a great example of how a single salient photo can capture the spirit of a place, touch people on an emotional level, and rally support, he says. "You look at the photo and cannot but think, 'Of course, this must be saved, especially for generations to come.' This became the image that was used to convince lawmakers in Canada and the US to oppose the mine and instead create the Tatshenshini-Alsek Park, now a Unesco World Heritage Site."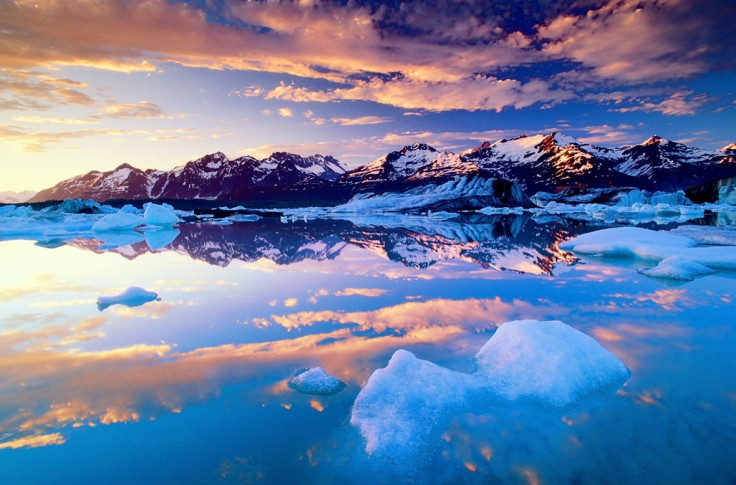 Master of creativity: Sandra Bartocha
The German freelance photographer, artist, and author specialises in natural landscapes, forests, and plants, as well as abstract work, with the specific aim of creating images that evoke an emotional response. She tries to photograph nature in an artistic way rather than trying to document it, focusing on details, light, colours, and moods, and using creative camera techniques to capture the beauty of a scene. She captured this image, Spooky Forest, in the Gesperterwald, a coastal beech forest in northern Germany. "After a heavy snowfall in January, I spent a whole day in the forest, waiting for the perfect conditions," she says.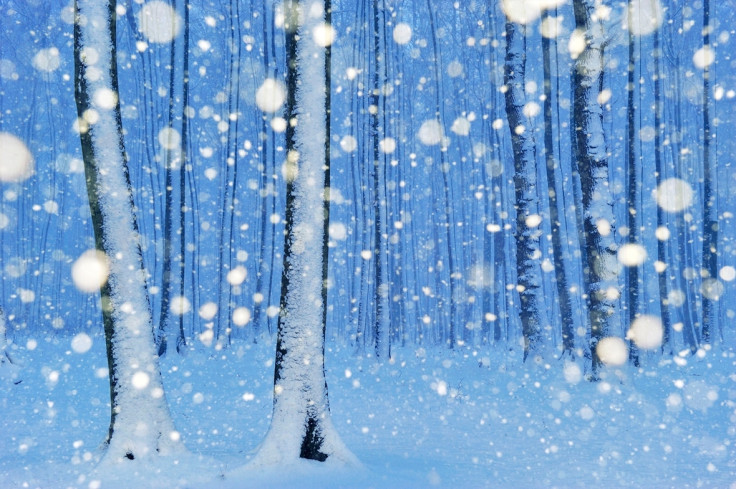 Master of mountains: Colin Prior
In a career spanning 35 years, Colin prior has travelled to more than 40 countries and lived alone for extended periods of time to pursue his subjects. He has produced seven books, including the internationally published The World's Wild Places and Living Tribes, and recently completed a four-year project in Pakistan's Karakoram Mountains. His current project, Fragile, explores the habitats of wild birds and their vulnerability to change. Prior was recently the subject of two BBC documentaries entitled Mountain Man.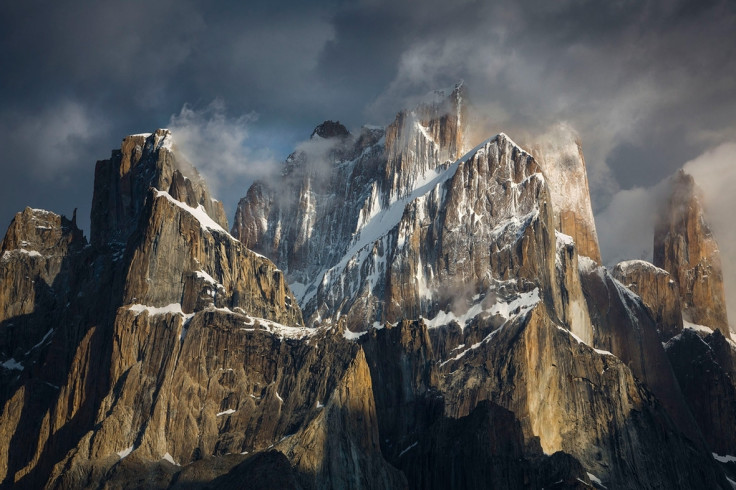 Master of light: David Noton
With 32 years' experience as a wandering professional, David Noton is recognised as a leading landscape and travel photographer. He is a multiple award winner in the BBC Wildlife Photographer of the Year competition. After an upbringing in Canada and a stint in the Merchant Navy, Noton returned to college to study photography. Graduating in 1985, he embarked on a career as a commercial and stock photographer specialising in landscape and travel work. In 2008, Noton's first book Waiting for the Light was published, followed by his groundbreaking film Chasing the Light, the foundation for the innovative Chasing the Light Road Show that now tours Europe.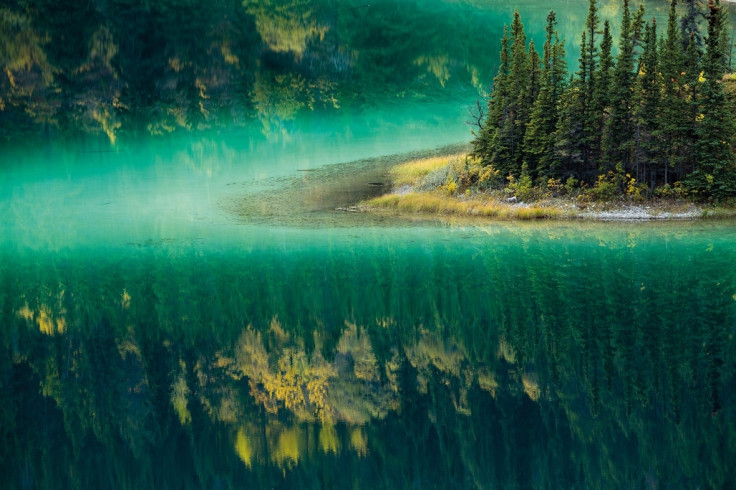 Master of intimate landscapes: Hans Strand
Swedish photographer Hans Strand has always been drawn to the untamed and uncontrolled that he finds in nature. He has had the entire world as his workplace, photographing everything from the vast expanses of the Arctic and Antarctic, to steaming rainforests and parched deserts. He has received several awards for his photography, including the Hasselblad Master Award in 2008 and as winner in the Land category in Wildlife Photographer of the Year.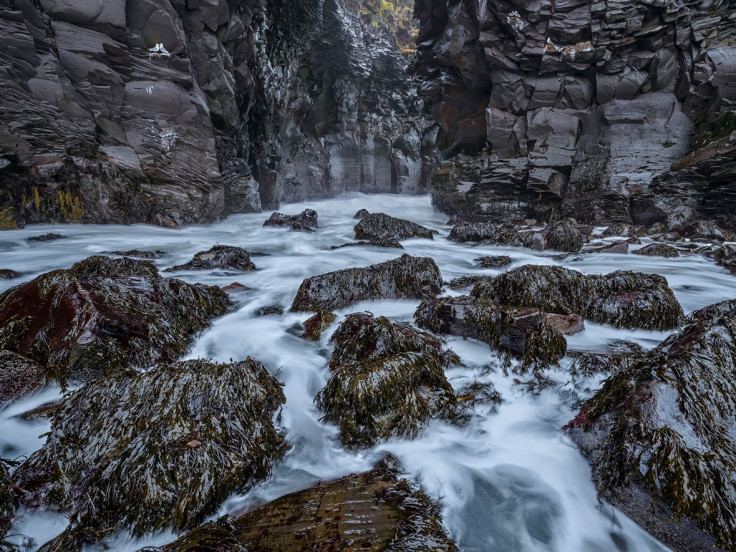 Master of balance: Joe Cornish
The British photographer's early inspiration ranges from war and documentary photographers (especially W Eugene Smith) to iconic American photographers Edward Weston and Ansel Adams, and colour landscape master Charlie Waite. Later influences include Galen Rowell, David Muench, Paul Wakefield, and Peter Dombrovskis. Just as important to Cornish has been the thinking and style of painters from 18th- and 19th-century landscape traditions to 20th-century abstract expressionism.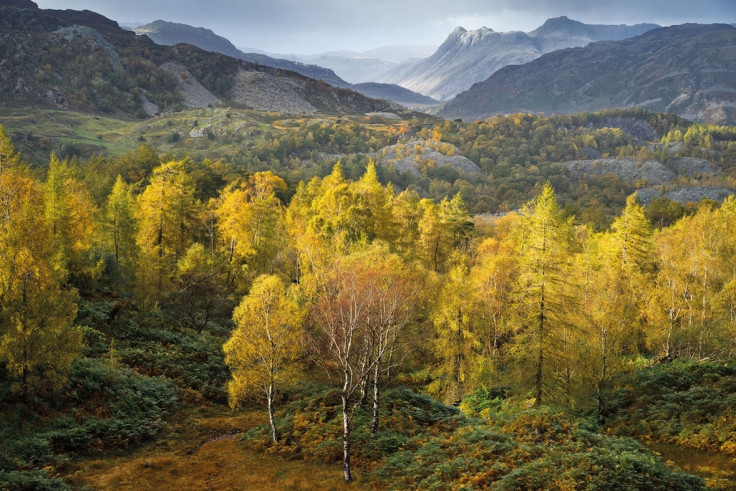 Master of minimalism: Jonathan Chritchley
One of the foremost fine art photographers in the world today, Chritchley's instantly recognisable work is seen all around the world in exhibitions, galleries, magazines, and books, and forms part of many international fine art collections. Born in London, he became infatuated with the sea after moving to Lymington on the south coast at the age of 14. Years later, having moved to the South of France, he gave up a successful career as a marketing and brand director in order to return to his true passion—a combination of the sea and fine art photography.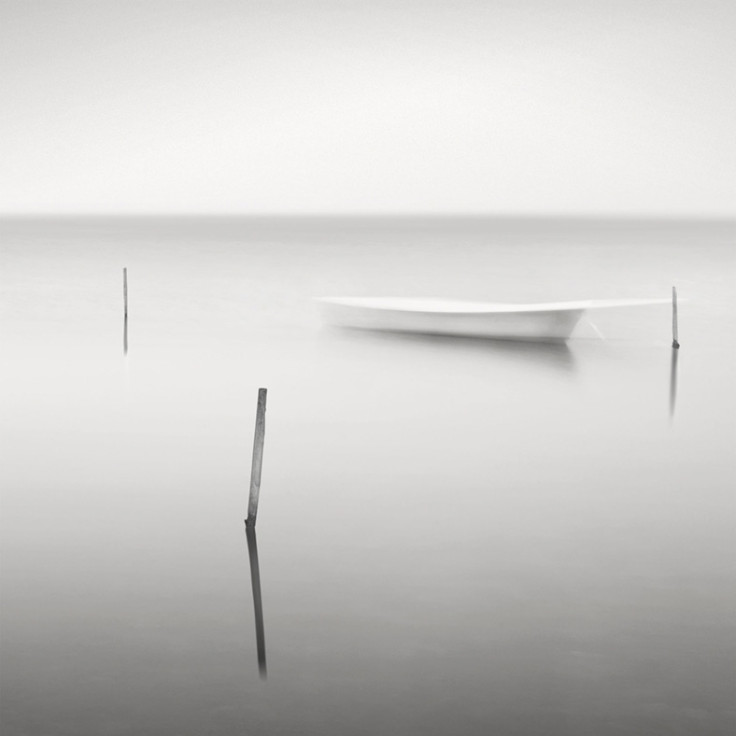 Master of mood: Marc Bauer
Mark Bauer has been a full-time professional landscape photographer since 2003. He has won awards in several major competitions, including the International Landscape Photographer of the Year, the Landscape Photographer of the Year, and the International Garden Photographer of the Year. Mark is best known for his tranquil, atmospheric landscapes, shot in beautiful light. His aim is simply to showcase the natural beauty of his surroundings. He specialises in shooting the landscapes near his home in Dorset, but has travelled to many other locations around the world in search of images.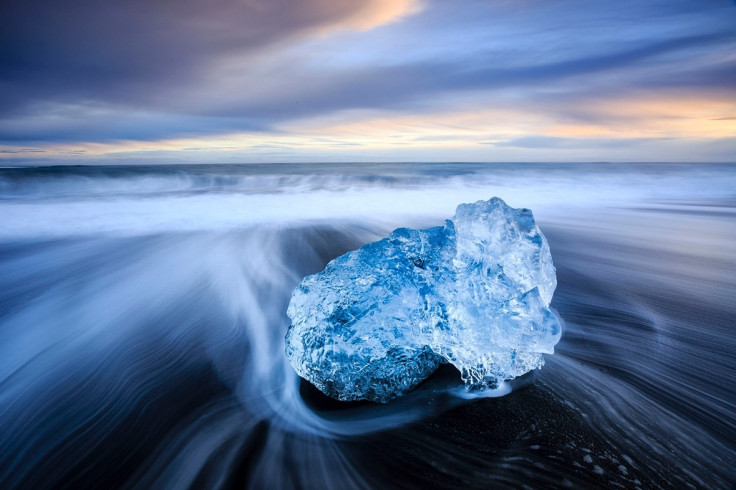 Master of nighttime: Mikko Lagerstedt
Mikko Lagerstedt is a self-taught fine art photographer from Finland. He loves atmospheric photography, capturing the night sky, and, in particular, photographing simplistic or minimalist landscapes. His journey in photography began in December 2008, and from the first moments he fell in love with it. "I like to create visually and emotionally captivating pictures," he says, "and my goal is to capture the feeling I had when I took the photograph."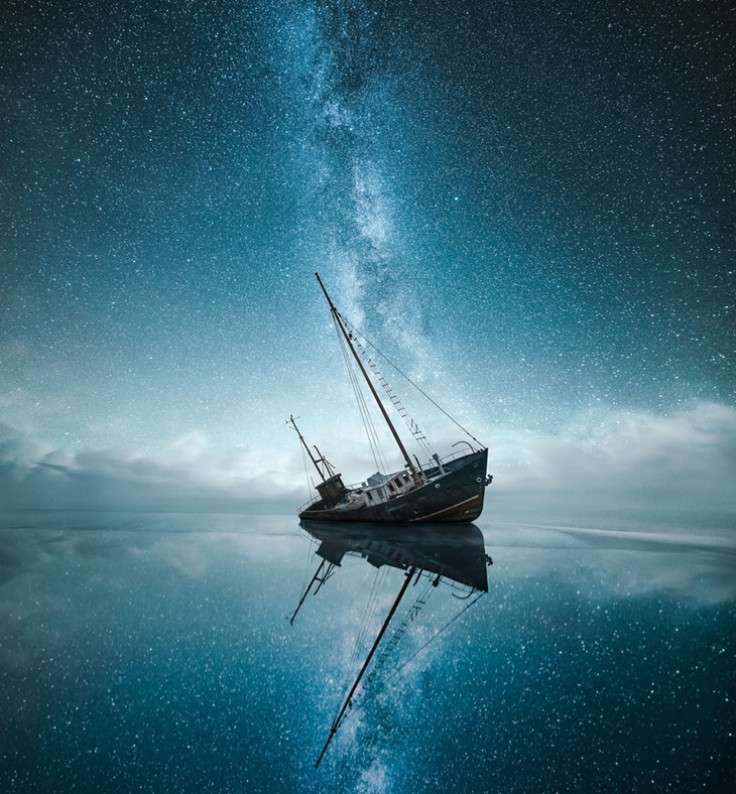 Master of simplicity: Ross Hoddinott
One of the UK's best-known outdoor photographers, he is best known for his intimate close-ups of nature and his simple and evocative portrayals of the landscape, particularly the stunning countryside and coastline near his home in Cornwall. This region and its natural history are a constant inspiration, and Ross hopes that his images will help to highlight the beauty and importance of the environment on which we depend. He turned professional aged just 17, and has now been supplying imagery to a wide variety of clients and magazines worldwide for over two decades. Hoddinott has enjoyed multiple successes in the international Wildlife Photographer of the Year competition, and in 2008 was on the judging panel. In 2009, he won British Wildlife Photographer of the Year, and he has had images commended in Take-a-View and International Garden Photographer of the Year.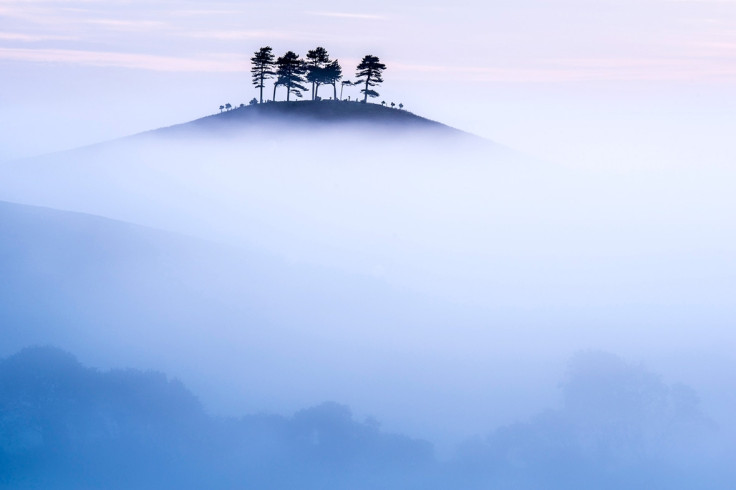 Master of weather: Thierry Bornier
Bornier started his working life as a chief financial officer in an international fashion company in New York, but found that numbers were not enough to satisfy his creative vision. After a time spent travelling, he found southwest China offered the most beautiful landscapes and made his home in Yunnan. He is entirely self-taught, and used the internet to study lighting techniques, and strives continually to improve. For him, lighting is like cooking: after learning the basics, the ability to create new tastes and moods is unlimited. He draws inspiration from the world of art, and in particular the works of Leonardo da Vinci and Rembrandt as masters of chiaroscuro, and Monet and Van Gogh for their exploration of the landscape.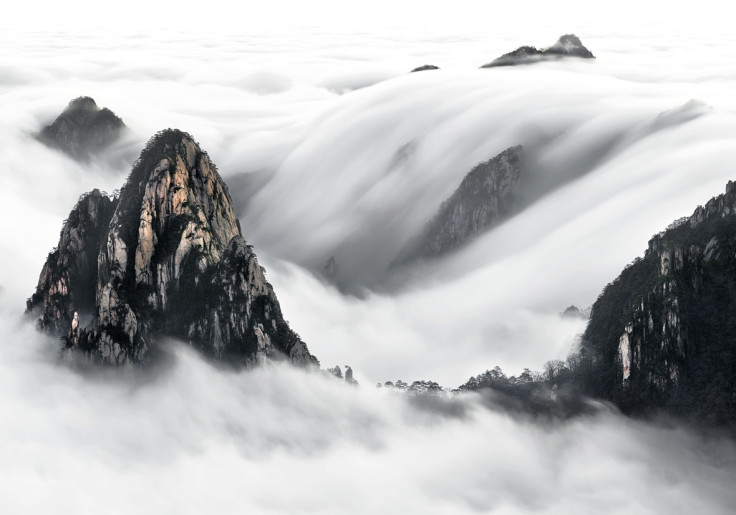 Master of impressionism: Valda Bailey
Bailey's approach to photography is greatly informed by her background in art — she came back to photography after years of painting, and never quite being able to make the marks on the canvas that she saw in her head. She is largely motivated by colour and form, and the tension and dynamism that these components can bring to an image. Her objective is to portray an interpretation of a scene rather than a literal representation. She makes her images using camera movement and multiple exposures—two techniques that help to create abstract shapes and blur extraneous detail.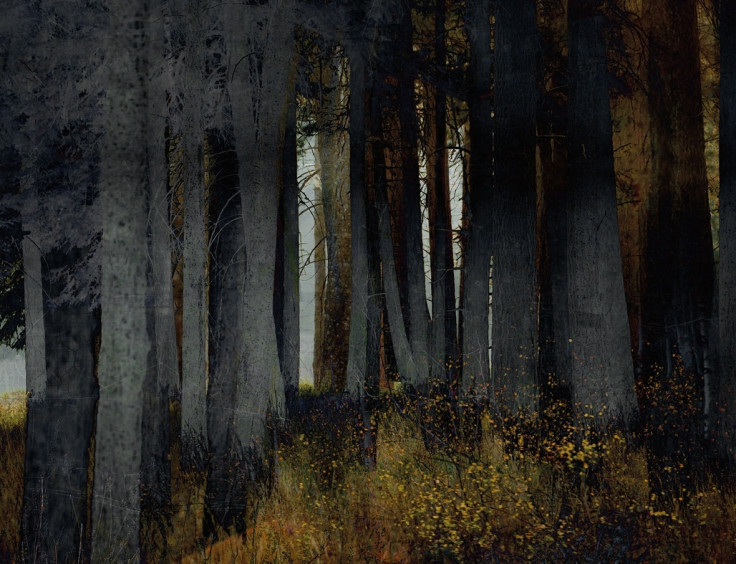 Master of colour: Tom Mackie
Mackie is recognised as one of the world's finest landscape photographers, with an affinity for light, perspective, and colour. He began his career with a five-year stint as an industrial and architectural photographer in Los Angeles, fresh from gaining his degree in commercial photography. Traveling extensively through the vast, cinemascope terrain of the western states in America during this period ignited a lifelong passion for landscapes, and he realised the confines of a commercial studio were no longer going to be enough. In 1985 he moved from his native US to the UK to pursue a full-time career as a landscape photographer, and rapidly made his name with calendars, books, and magazine work for a wide range of clients.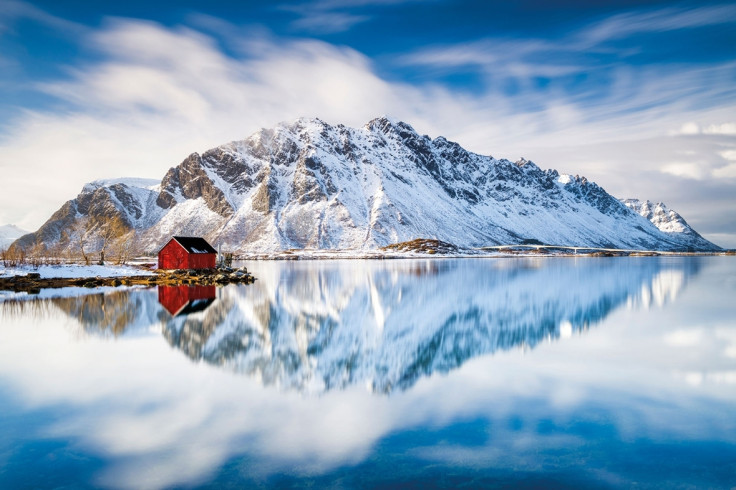 Editor Ross Hoddinott is among the UK's leading outdoor photographers, and the winner of awards including Young Wildlife Photographer of the Year and British Wildlife Photographer of the Year. He is the author of photography books including The Landscape Photography Workshop and The Art of Landscape Photography. His clients include the National Trust, and he was a member of the 2020VISION photo-team: the largest multimedia conservation project ever staged in the UK.
Foreword author Robert Macfarlane is one of our leading writers on landscape, language, nature and environmentalism. He is a Fellow of Emmanuel College, Cambridge, and his essays appear regularly in the Guardian and The New York Times. His books include the 2003 winner of the Guardian First Book and Somerset Maugham awards, Mountains of the Mind (2003) and his work has been published in over 20 countries and adapted for television and radio by the BBC.
These images are published here with permission from Masters of Landscape Photography, published by Ammonite Press, RRP £25. Available online and from all good bookshops.