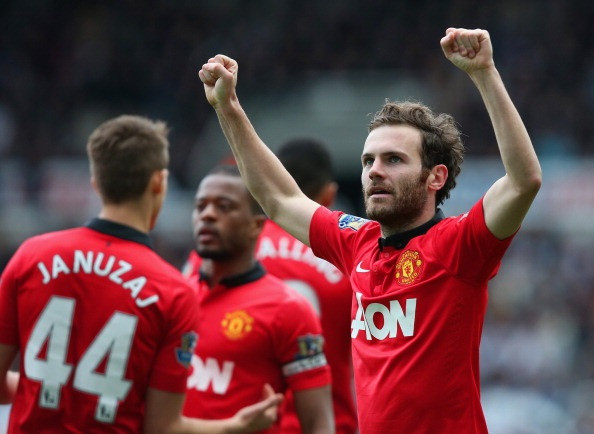 Juan Mata has expressed his disappointment at Manchester United's trophyless season in which they sacked their manager David Moyes. He believes the club will have to do better next season by winning the Premier League title.
United will be absent from European competition for the first time in 25 years after their worst Premier League campaign ended in seventh place.
And even though Mata scored a goal during their season's final game, a 1-1 draw against Southampton he has expressed his disappointment for their final placement.
"The goal helped the team to avoid a defeat in Southampton, although the score and our final position on the table is nothing we feel proud of," Mata wrote on his official Website.
"In United if you don't win the Premiership one year you know you have to do it the next one, and we will get ready for that. I believe it's fair to congratulate Manchester City for winning the title. We will try to bring the celebrations to our side the next year."
After sealing his £37.5m move to Old Trafford during the January transfer window, Mata has scored six goals for United, winning the United Player of the Month award in February and April.
"The last week of the season was full of awards. On Tuesday I was honoured with the Player of the Month in April. It's my second one in just three months and I don't know how to thank you for that. It means a lot to me to get this trophy, considering that everyone can vote. As I said last week, I'm feeling good and looking forward to more."
He also congratulated compatriot David De Gea after being awarded Manchester United player of the year honour.
"The big prize was for De Gea and I was honoured to present it: United's Player of the Year, voted for both the fans and the players. It's the first time that the trophy goes to a United goalkeeper and David deserves a lot of credit for that. He's got amazing qualities and he may become one of the best goalkeepers in the world; I believe so."