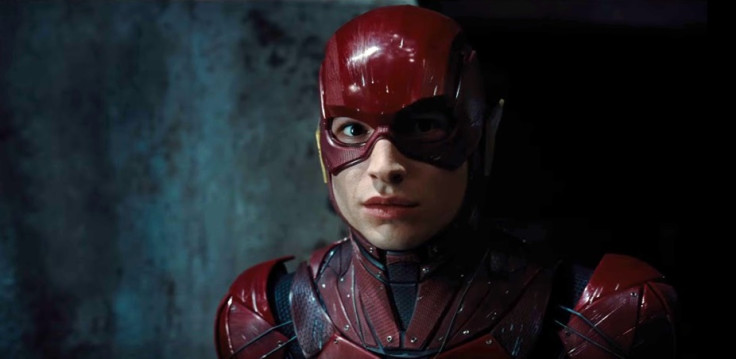 Earlier this month, The Flash movie hit a major bump in the road in terms of production when director Rick Famuyiwa departed the project, making him the second filmmaker after Seth Grahame-Smith to have stepped down. Now, director, producer and self-proclaimed DC Comics fanatic Kevin Smith has weighed in on who he thinks should step in to helm the movie...
"The movie Flash, the Warner Brothers/DC Universe movie, currently has no shepherd," Smith says in the YouTube discussion. "Rick left. Another one that said 'creative differences, gotta go,' and he flashed it out of there... I say call The Wachowski's... Why not? The Running would be amazing and they know how to tell a love story too... I think they could do an excellent Flash."
Arguably best known for writing and directing science-fiction series The Matrix, The Wachowski's have also helmed titles such as Cloud Atlas, Jupiter Ascending and acclaimed Netflix series Sense 8.
The filmmaking duo are also well-versed in bringing comic book material to the big screen too, having written and directed dystopian thriller V For Vendetta, adapted from Alan Moore's graphic novel.
Smith's co-host Marc Bernardin also reveals in the video that his pick would be Attack The Block director Joe Cornish because "he [could] handle the humour and action of it".
He also argued that he'd effectively bring the scale of the movie down so that the studio wouldn't have to spend a "ton" creating it unlike The Wachowski's who could potentially "make it a bigger thing than it needs to be".
Later, Bernardin also throws Edgar Wright (The World's End) and Tim Miller's names into the ring.
The latter surprisingly walked away from helming a sequel to his latest hit Deadpool recently so the creative doesn't have any obligations to continue affiliating himself with Marvel Comics rather than DC, Smith notes. According to Deadpool's lead actor Ryan Reynolds, Miller is a "visual effects wizard," which would definitely come in handy when making a film about a young man who can run faster than the speed of light.
Despite Smith's enthusiasm for other filmmakers in the video, many viewers have been quick to suggest that he would be the best choice to helm Warner Bros Pictures' standalone outing, having already directed two episodes of The CW series The Flash. "He has some experience with the character already & he's actually a fan, he knows his flash history because he's a comic book man," one YouTube user argued.
For more entertainment news follow A-List on Twitter @Alistinsider