One Pro Cycling chief executive Matt Prior, the England international cricketer, says his new 12-man roster have all signed up to zero tolerance anti-doping pledges which form a key principle of the team's values.
Team Sky introduced written policies for members of their team in 2012, with riders urged to clarify their previous or current involvement in doping as part of a crackdown in the sport after Lance Armstrong's revelations regarding his seven Tour de France victories.
And Prior insists that the team's policy on doping will be similarly strict after revealing clauses have been written into each rider's contract outlining the zero tolerance stance.
"It is very clear, we have a zero tolerance policy," Prior told IBTimes UK. "Every sport has its pros and cons and its challenges, and it's negatives as much as there are positives and cycling is no different.
"I don't think it's going to affect us, every single one of our riders knows, we've had the chat and knows where we stand on that.
"Principles are one of our core brand values and they have all signed contracts that state that. Conversations have been had and they all know where we stand. It's very black and white, it is not what we're about."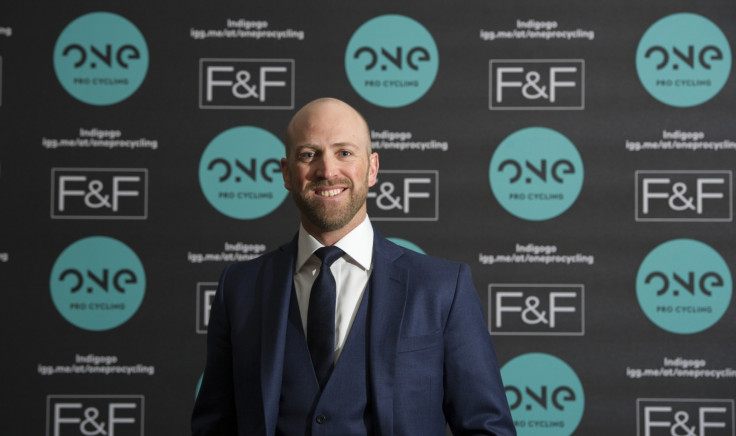 Along with Prior as CEO, one of the unique facets of the newly formed One Pro Cycling – which will begin its debut 2015 season on the third-division UCI Continental tour – is the lack of a title sponsor which goes against the grain of many of the sport's major teams.
The Tesco-owned clothing manufacturer F&F is the team's principal partner while the commercial contributors include recognised cycling brands Oakley and Le Col – which are owned by One Pro rider Yanto Barker.
Prior hopes the absence of a title sponsor will allow a great connection between the team and a growing cycling fanbase and is optimistic that the unconventional model is sustainable after admitting he has invested his own money to help prop up the project.
"That is the challenge for us [making it sustainable]," the 32-year-old admitted. "That is what we are trying to do. We hope it is and we will soon find out. The thing I do believe in is there are a number of new cycling fans within the UK. We want to be the team that people embrace.
"Yeah [I have invested my own money], quiet simply but that isn't the important thing for me. The important thing is committing the time, effort and passion and trying to do something different and taking a risk."
Two-time Formula 1 world champion Fernando Alonso's struggles to register his team with the UCI has highlighted the potential problems with setting up a cycling team but Prior is ready to take the risk, even if it affects his reputation as a three-time Ashes-winning cricketer.
"What is the risk? I would always prefer to be the person who is putting themselves out there, challenging themselves to do something special and achieve something, than be the person watching them do it or criticising someone for doing it," he added.
"You have to set yourself challenges; you have to set yourself targets. I would hate to be sat on the couch being comfortable, I live on putting yourself out there and it's hugely ambitious. There are risks out there."