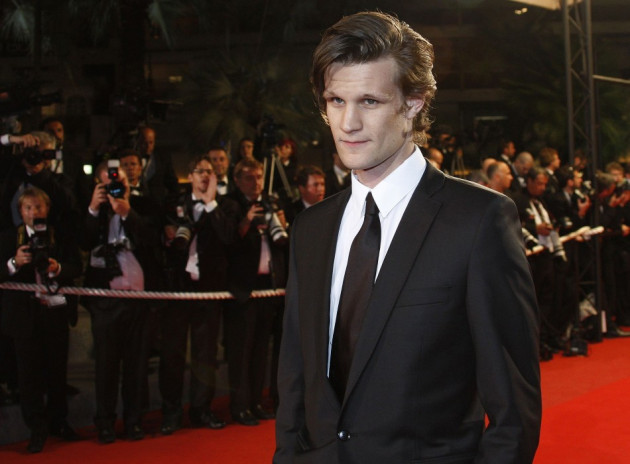 Matt Smith has hinted that the next Doctor Who could be a woman.
The 30-year-old British actor, who is set to leave the hit BBC science-fiction television series after the show's Christmas special later this year, was speaking at the Comic-Con event in San Diego.
"I feel like I already know how it ends. There's a golden light, open a TARDIS, put my arms out... and then I turn into a woman!" he said.
Smith who is the 11th actor to play the role of the wandering Time Lord from Gallifrey on television, will next feature in the show's 50th anniversary special in November. He has played the role since 2010.
"I kind of figure it's been four years - the best four years. It's been wonderful. It's been a privilege to work under Steven Moffat, but, you know, when you gotta go, you gotta go. Trenzalore calls," Smith said on leaving the show, "It wasn't an easy choice, it wasn't an easy decision to come to. But, I don't know, you can't play it forever."
This comment from Smith, comes after Oscar winning-actress Helen Mirren suggested that a woman should play the next Doctor Who, but it won't be her.
"I'm not going to be the first female Doctor Who, no, no, no, absolutely not, I absolutely wouldn't contemplate that," she said during an interview with ITV's Daybreak, "But I do think it's well over-time to have a female Doctor Who. I think a gay, black female Doctor Who would be the best of all."
Meanwhile, the show's boss, Steven Moffat, recently spoke about Smith's replacement on the show.
"Well, it's always just terrifying," he told to Entertainment Weekly, "If you're a Doctor Who fan, as I have been all my life, you've been doing fantasy casting for this part for as long as you can remember. But when you're suddenly faced with the reality that you are going to sit there and you are going to make that decision it does feel absolutely chilling. There's a very big range of people who could play it and different ways you could go with it. We must get this right. One false move and the show's over."