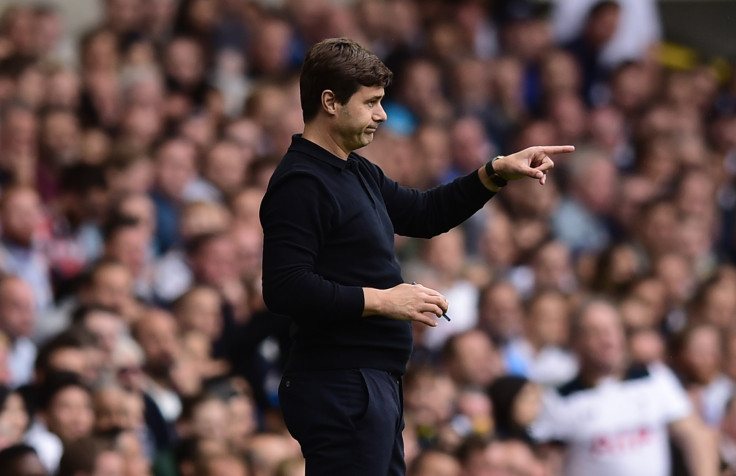 Tottenham Hotspur manager Mauricio Pochettino has claimed his side need to have the ambition to fight for titles this season following their latest impressive victory over Manchester City. The Argentinian boss hopes the win over the Premier League leaders could serve as a springboard for the remainder of the campaign, starting with a victory at West Bromwich Albion after the international break.
Spurs reached the League Cup final against Chelsea during Pochettino's first year at White Hart Lane before fighting with Leicester City for the Premier League title last season. The North London side failed to clinch either of those titles but an impressive start to the new season has showed their credentials to be among the contenders again this term.
Tottenham remain unbeaten in the Premier League after seven games, having won five and only drawn against Everton and Liverpool. They also have the best defence in the Premier League – only 3 goals conceded – while the latest 2-0 victory over a Manchester City that had won their first six games of the season has sparked the optimism among the fans.
Pochettino said that it is only "three more points" but admitted that Spurs need to think big as the target of the club is to fight for the titles.
"For our supporters, it's exciting and the energy they transfer to us is fantastic. For us, we need to be clever," Pochettino said to the Tottenham official website. "It's only the beginning of the season. It was a good game but we need to use it to try to improve every day and every game."
"That is the example and we need to push and be clever to use it to try to improve. I'm happy but it's only three points. Tottenham is a big club and we need to be ambitious. We need to fight for titles at the end, that is our aim."
Pochettino, meanwhile, believes that the fans have a key role to play in those achievements, encouraging them to keep supporting the team even after disappointments like the Champions League defeat to Monaco at Wembley.
"The connection is fantastic and our fans are unbelievable," added Mauricio. "They showed us that against Monaco (in the Champions League) with nearly 90,000 (at Wembley) and I'm sure it will be the same in the next games. That shows how big our club is."