PR Guru Max Clifford had reportedly been mentoring X Factor winner Sam Bailey two years ago, in preparation for entering the reality TV show.
The 2013 winner bagged a £1 million record deal, as well as a chance to support Beyonce on the UK leg of her tour. Meanwhile, her debut single Skyscraper was named Christmas Number One.
Bailey reportedly met the famed PR guru at a charity function earlier this year and performed at his 70<sup>th birthday party.
Clifford is believed to have opened doors for the former prison officer who had once been rejected by the X Factor in 2007.
The consultant is said to have told his friend, and the show's producer, Simon Cowell he "simply had to hear her sing."
Refusing to take credit for mentoring the singer through the audition process, the 70-year-old said: "Sam's voice bowled me over. All I did for her was to open a few doors and talk to several influential people.
"The rest was up to her - and now she's big-time. But her success is all really down to her and her alone," he added.
A spokesman for Syco Entertainment dismissed claims the publicist had pulled strings for Bailey, or exerted any influence over music mogul Cowell.
"Sam Bailey was an emphatic winner of the X Factor this year with more than a million votes from the public in the final alone.
"To suggest any inappropriateness would be untrue and, frankly, ridiculous," added the spokesperson.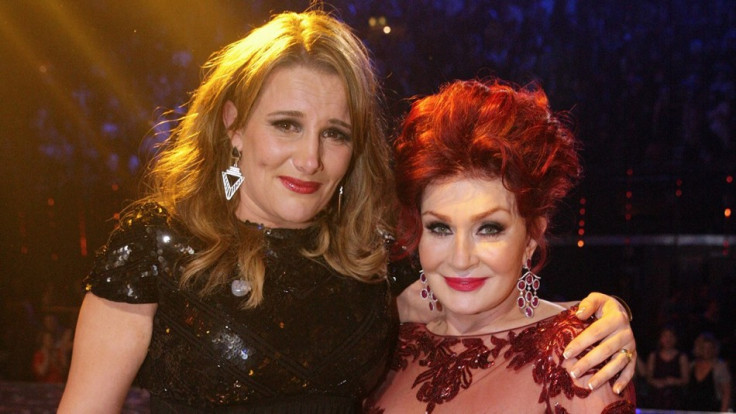 However, sources close to Max Clifford remain convinced he had a hand in her success. "Nothing of Max's involvement in the years leading up to Sam's fame could have been publicised beforehand because people would have argued Sam she had an unfair advantage," explained a source.
"His involvement needed to remain under wraps - in fact, Max's role in talking to Simon about her talents, was one of the show's best kept secrets."
Bailey was a firm favourite to win the competition from the outset and won much celebrity support as well as the audience vote.
The Leicester based star was widely praised for being down-to-earth and approachable, and has been heralded as a strong role model for thirty-something women hoping to live their dream. The mother of two described the competition as "the last chance saloon."
It's feared that revelations of the association with Clifford may lead the public to think the singer, had an unfair advantage over the other auditionees, damaging her strong public profile.
Clifford, meanwhile, is due to stand trial for sex offence charges next year after being arrested by police working on Operation Yewtree.
The 70-year-old pleaded not guilty to 11 sexual offence charges.