Max Clifford a 'Sexual Bully Obsessed with his Tiny Manhood' Court Hears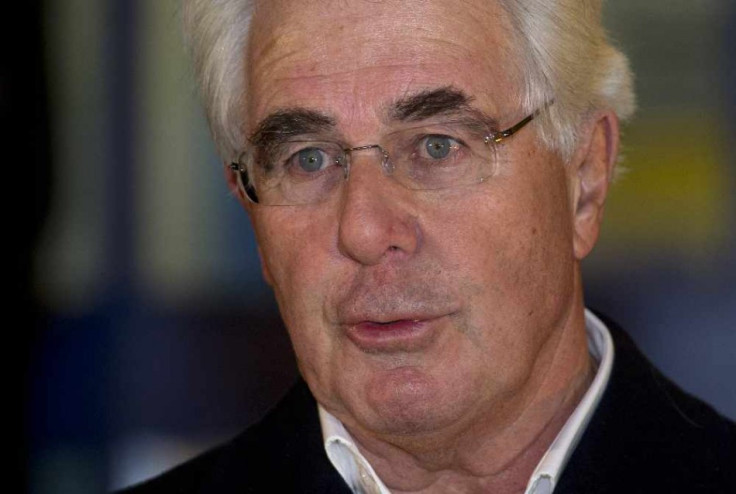 Max Clifford bullied young girls into performing sex acts on him frequently discussed the size of his "tiny" penis, a court has heard.
The PR guru was described as a man who knew how to "manipulate, lie and get what he wants" at Southwark Crown Court and used his celebrity contacts to assault his victims.
Clifford, 70, is accused of 11 counts of indecent assault relating to seven allege victims, aged from 14 to 19, between 1966 and 1984. He denies all the charges.
Opening the prosecution, Rosina Cottage QC told the jury how Clifford had "breached the trust" of parents who trusted him to help their daughters find work in the entertainment industry.
The court heard how while conducting a film audition for a young model, Clifford pulled down his trousers and asked the 19-year-old "look at my penis, isn't it tiny? What can I do with it?"
He then showed the woman his penis during a second meeting and again talked about its size. The woman is not one of the alleged victims involved in the trial, but a witness used to show Clifford's "sexually predatory behaviour".
Clifford is also accused of assaulting a 14-year-old girl when she was in his car and forcing a 15-year-old girl to perfom a sex act on, also while in his car.
One alleged victim is said to have remembered his "bad breath" when he kissed her and grabbed her breasts while she was a receptionist in 1975.
Opening the trial, prosecutor Rosina Cottage QC said: "This case concerns sexual assaults upon children and young people over a 20-year period. The defendant used his contact with famous people to bully and manipulate these young people into sexual acts with him.
"He breached the trust of parents he had encouraged to trust him and young women working for him or seeking jobs in the world in which he worked.
"He is the maker of the kiss-and-tell celebrity and the breaker of reputations. He is the man called upon by television to speak about celebrity and media manipulation.
"He has been at the top of the media game for many years. He knows the strings to pull. He knows how to manipulate, lie and get what he wants."
The prosecution also said Clifford liked to "play games" with his alleged victims while feeling like he was "untouchable".
Cottage added: "As the years went by and he got away with his behaviour he must have thought he was untouchable and no doubt thought no one would complain and if they did they would not be believed."
Max Clifford is considered the highest-profile and best-known publicist in the United Kingdom. His contacts in the tabloid press are unrivalled and his clients have included Rebecca Loos, who sold her story to the press about her alleged affair with England football captain David Beckham and Jade Goody, in the period of the reality star's cervical cancer and death.
The trial continues.
© Copyright IBTimes 2023. All rights reserved.