Red Bull Racing driver Max Verstappen has refused to be drawn into the latest unrest about his driving style after complaints from both Kimi Raikkonen and Sebastian Vettel following the Belgian Grand Prix in Spa Franchorchamps last weekend (28 August). The young Dutchman has come under criticism for moving across track to block his pursuers from overtaking in an illegal and dangerous manner.
The most talked about incident occurred when the Finn was chasing Verstappen and he blocked his move while going up the hill and on to the Kemmel straight. It infuriated the Ferrari driver, who had to slam on the brakes after the youngest ever F1 race winner made a late move to prevent being passed. He also had a similar incident with Vettel later in the race, and both the drivers of the Maranello based team have spoken about it extensively at the ongoing race weekend in Monza.
It all began after a first lap skirmish with the Ferrari drivers, who had a better start than the Red Bull driver, who had qualified second on the grid. They all came together going into turn 1, with Raikkonen and Verstappen coming off worse, as the duo had to dive in to the pits for a tyre and front wing change respectively.
Vettel has called for another chat with Verstappen ahead of the race at Monza, as it is not the first time the other drivers have taken offence to his aggressive nature while defending his position on track. He was criticised earlier in the season for a similar late move again on Raikkonen at the Hungarian Grand Prix, which was seen as over the top by other drivers on the grid as well.
The 18-year-old, however has made it clear that he is unlikely to change his approach during races, as he feels he has not crossed the line with his actions. The youngest driver on the grid is keen to move on and have a better weekend in Italy, after failing to score any points in Belgium owing to the first lap collision.
Verstappen also chose to use Manchester United striker Zlatan Ibrahimovic as an example, while stating that he is not going to change his attacking style of driving, which has been appreciated in some quarters. He believes that as a driver, who likes to attack and be aggressive, he cannot change just to fulfill the needs of the other drivers on the grid.
"To be honest, for me Spa is done. What happened in the race, that can happen sometimes but I just focus ahead of Monza. I think it was all pretty clear. Like I said. I don't like to stay in the past and what happened there. I just focus ahead and I try to push again and just do my thing, and show my driving style like it was before," Verstappen said, as quoted on F1's official site.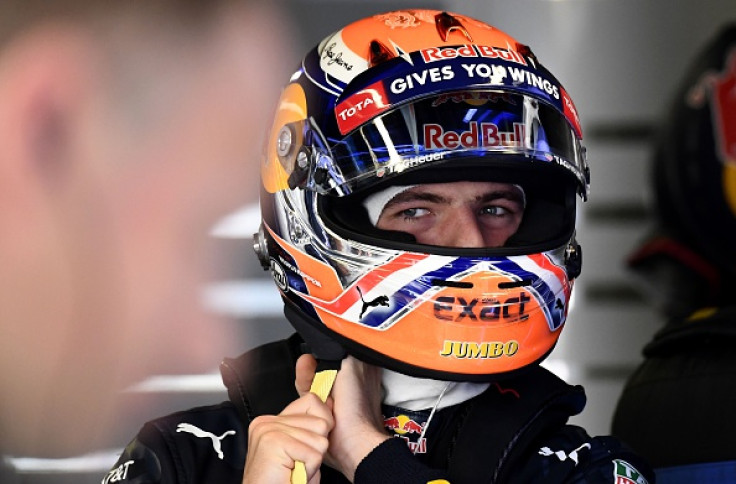 "You have to see it like this. Let's say you put Zlatan Ibrahimovic up as a defender. Would he like it just because other people think he is a better defender? I don't think he will listen to those guys. If he likes to attack he wants to attack. It is not because other drivers tell me I have to change my driving style that I will change my driving style," the Dutch driver explained.