It is tempting to spend the three-day weekend lying on your sofa, but with so much going on around the UK there is no excuse not to make the most of the Bank Holiday. Plan your time off wisely with our round-up of the best events taking place across Britain, from London to Cardiff to Edinburgh.
London
Vegetarians rejoice – the London Falafel Festival will take place on 1 May at Borough Market on the South Bank, with chefs flying in from Cairo and Beirut to showcase their speciality dishes. The £20 ticket price include four falafels made from chickpeas, black eye beans, fava beans and a mixture of peas and beans.
The Priory Arm's beer festival will also take place this weekend in Stockwell, South Lambeth – with cask ales, keg bitters, cider and more.
Manchester
Altrincham Market, winner of the Best Market at the Observer Food Monthly Awards, is a must-visit for quality food and drink if you're in Manchester over the Bank Holiday weekend. It is open on Sunday 1 May and Monday 2 May from 10am until 4pm.
Lyme Park, the National Trust-owned site in Disley used in the 1995 adaptation of Pride and Prejudice, will be open to the public. The 1,300-acre Edwardian estate also contains a herd of red deer, alongside countryside views.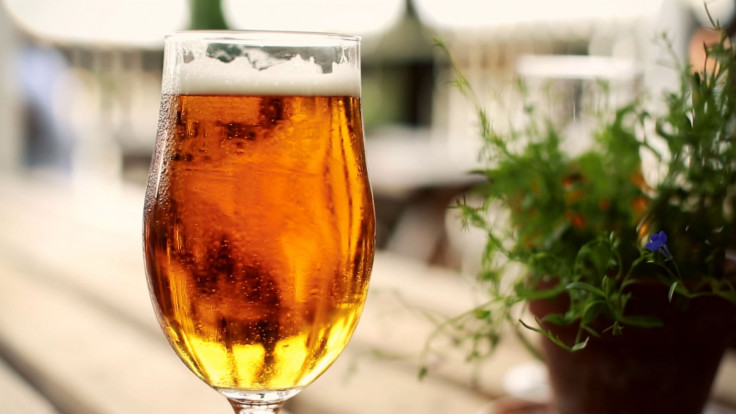 Birmingham
A culinary delight for vegans, the Viva! Vegan Festival will take place at Birmingham Council House on Saturday 30 April with vegan foods, cookery demonstrations, food stalls, vegan-friendly fashion and beauty, cook books and more. It is free entry.
Cardiff
One for gin-lovers, the Gin Stock festival will take place at Depot in Cardiff on 30 April and 1 May from 1pm to 11pm. There are more than 50 gins on offer to taste from a range of producers, as well as tips for mixers and information about the heritage of the distillers. Tickets are £5.
Derry
Now in its 15th year, the City of Derry Jazz Festival will take place over the bank holiday weekend with over 200 live music acts in more than 70 venues. For the first time, the festival will host three masterclasses by respected jazz musicians - you can register here if you are interested in taking part.
Liverpool
Tickets are still available for FestEvol on 1 May, which will see 50 artists take to the stage, including Juliette & The Licks and Steve Mason. From 2pm until 4am at the Camp & Furnace, Liverpool.
York
Craftworks, a four-day festival of street food, drink and music will be held at the York Railway Institute over the weekend. It is the biggest collection of street food vendors to visit the city and a variety of mouth-watering food will be on offer, from Thai to barbecue to fresh doughnuts. From Friday 29 April to Sunday 1 May and entry is £5.