May Day: Hundreds arrested in cities across world as protests turn violent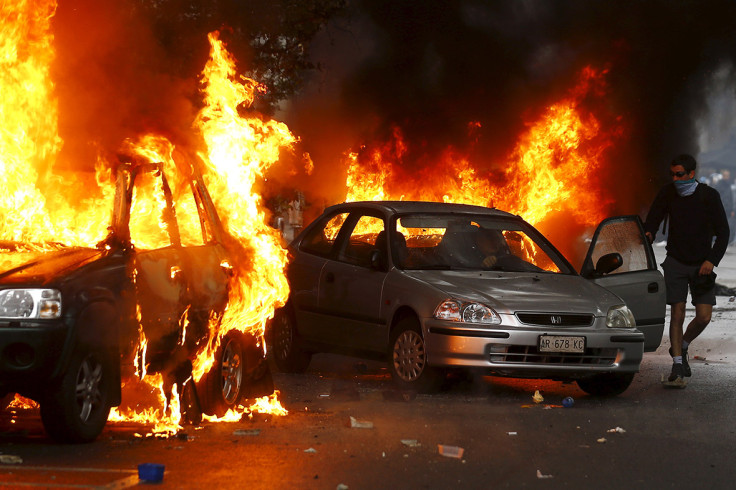 May Day protests in many cities around the world saw violent scenes, with protestors throwing rocks, flares and petrol bombs while police responded with tear gas. Milan, Istanbul, Seoul, Kuala Lumpur, Athens, Berlin and Seattle all saw violent protests.
May Day marks an annual celebration for workers. May Day demonstrations in many countries are regularly attended by anarchists, socialists and communists. Yesterday many protests featured violence.
A major centre of insurrection in Europe was Milan, where violent protests blotted the Milan Expo, a global fair which the government hoped would boost business during the current economic slump.
Smoke from burning cars filled areas of central Milan, where groups of masked and black-clad protestors confronted lines of riot police. The police managed to block the main contingent with a blockade of vans, but scattered groups of protestors fought running battles. Streets were left littered with debris, against a backdrop of smashed windows and burnt cars. Police arrested a so-far unknown number of demonstrators.
Meanwhile, thousands of Turkish police manned barricades and closed off streets to stop demonstrations at Istanbul's Taksim Square, which has been a rallying ground for left-wing activists and saw weeks of unrest in 2013. Water cannons were fired at hundreds of protestors. Police reported that nearly 140 were detained, but activists claimed the number was much larger. Istanbul's governor said six police officers and 18 protestors were injured.
Elsewhere there were 12 arrests in Seoul, South Korea, where around 100,000 were protesting, while 59 protestors were detained in Kuala Lumpur, Malaysia.
In the Philippines, an effigy of the president was burnt in Manila. There were violent clashes in Athens and Berlin, as well as Seattle, where demonstrators started fires and there were 15 arrests.
However, not all protests were characterised by violence. Large demonstrations in London prompted only eight arrests. Up to 6,000 people arrived in Trafalgar Square, including trade unionists and anti-globalisation campaigners, and listened to speeches.
Despite some skirmishes away from the square, police described the day's events as "peaceful and good humoured".
© Copyright IBTimes 2023. All rights reserved.