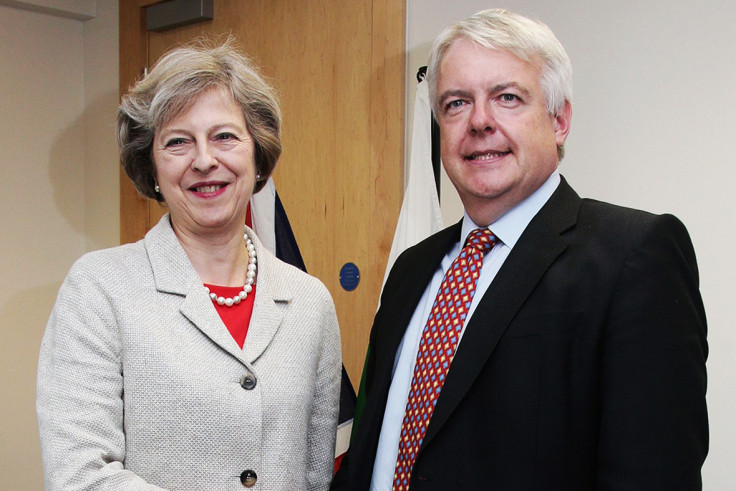 As Theresa May embarks on a tour of Britain's nations before triggering Article 50 to start Brexit, the Welsh first minister said she needs to listen to the country's devolved governments or face a fractured United Kingdom.
Carwyn Jones accused May of having a "tin ear" on devolution issues which risks people in Wales and other nations in the union switching their disaffection from Brussels to Westminster.
"They [the government] are giving the impression sometimes that they do not listen. What kind of message is that to the people of Wales?" Jones asked.
"We need to see there is a dividend in being a devolutionist government that supports the union and we don't see that dividend.
"Otherwise people in Wales are going to start saying, well, the government is listening to the Scots, we need to be like them. And that's a dangerous path for the UK," he told the Guardian.
He said post-Brexit, the Welsh and Northern Irish governments did not know who would judge on state aid and what regulations would apply to areas such as agriculture.
"Our devolution settlement says agriculture is devolved, full stop. We are never going to accept Brussels [being] replaced by London. Their heads are not around this yet," said Jones.
The prime minister is due to visit Swansea today (Monday 20 March) to announce a deal for the city that the government says has attracted £1.3bn and could create 9,000 new jobs.
But her visit follows a weekend in which Scottish first minister Nicola Sturgeon reiterated her demand for another independence referendum. Former prime minister Gordon Brown has backed the idea of greater devolved powers for Scotland to avoid a breakup of the union.
Liberal Democrat leader Tim Farron told party activists at their spring conference in York that the prime minister was pursuing a nationalistic agenda similar to that of Donald Trump and Vladimir Putin.
"The politics of Trump, of Putin, of Le Pen. And now the politics of her majesty's government. Welcome to the new world order," Farron said, according to the Financial Times. "This is the new normal, the new status quo."
Theresa May will be joined on her Welsh trip by Brexit secretary, David Davis and the Welsh secretary Alan Cairns.