Theresa May has vowed "to build a stronger, fairer Britain that works for everyone, not just the privileged few" after outlining her blueprint for the nation's EU withdrawal earlier this week.
The prime minister insisted that her 12-point Brexit plan will, in part, enable her to "change the way our whole country works" and deliver greater equality, arguing that the referendum was not just a vote on Britain's EU membership, but also a rejection of the current order.
Writing in the Sun, May said: "The plan I have set out this week will build that better Britain. We will make Britain stronger by taking back control of our own laws.
"So the rules that govern your life will be made in Britain not in Brussels. We will strengthen the precious union between the four nations of our United Kingdom. And we will work to maintain the Common Travel Area with the Republic of Ireland."
Despite the pledge to form a closer UK bond, Scotland's First Minister Nicola Sturgeon insisted that a second Scottish independence referendum is "all but inevitable".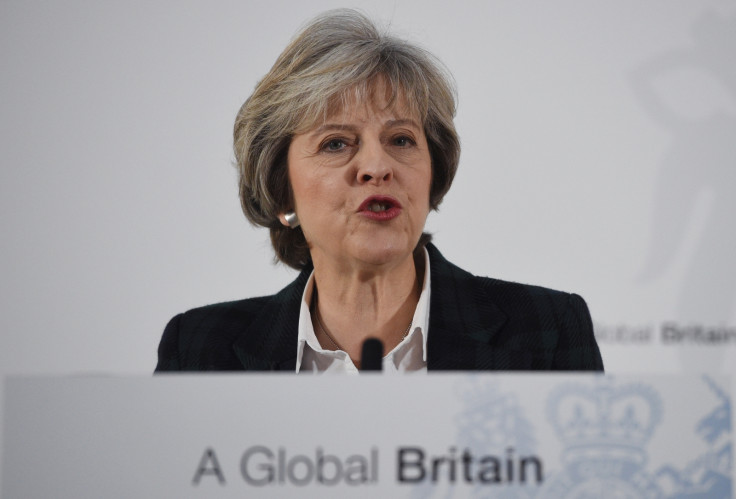 After months of uncertainty as to whether the Britain is heading for a hard or soft Brexit, May finally delivered some clarity as she ruled out continued membership of the single market in order to control immigration, but confirmed that she will seek to strike a free trade deal with the EU.
"We will make Britain fairer for ordinary working people by getting control of the numbers coming here from the European Union," she wrote. "By leaving the single market and ending freedom of movement, this process will be managed properly.
"So we will be the ones to decide who gets to come here and when," added May.
May is set to make her first appearance in Davos later today (19 January) and will seek to reassure jittery business chiefs over Britain's divorce from the EU. "I think it will be an opportunity for her primarily to engage with a wide range of business leaders and inward investors from around the world," a Downing Street spokeswoman said.
"Talking to them about the government's plan for Brexit... the opportunities of strengthening our trading relationships with other countries and the benefits that that can bring for business," she added.
The prime minister will also be looking to bang the drum for trade and investment as she prepares to tell global leaders that Britain is ready to "rediscover" its identity as a "great global trading nation".
She is also expected to issue a globalisation warning to leaders to heed those who have been left behind.