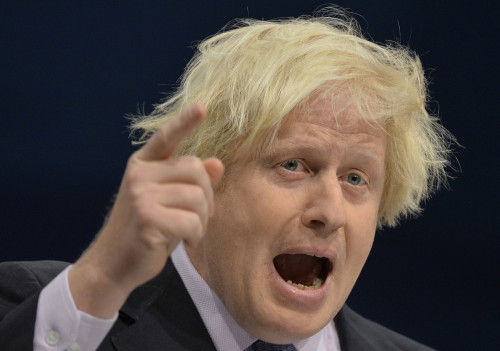 The London Mayor's office has hit back after the Airport Commission chairman Sir Howard Davies said that he "completely dismissed" Boris Johnson's critique of the commission's report.
Davies told a Transport Select Committee hearing that he was not impressed with the Johnson's "colourful style".
He said: "I completely dismiss what the mayor has said about our report. It's completely at variance with anyone else ... As far as the mayor's concerned we don't seem to have produced the answer he wants us to produce. We will proceed with our analysis in the way we've been asked to do."
In response to Davies the mayor's office said: "The Mayor, as the person directly responsible for London's strategic development, has a legal responsibility for a range of matters closely related to airports and their effects. It's therefore disappointing that Sir Howard has 'completely dismissed' a detailed and professional critique of his Interim Report published by the Mayor's aviation team only this morning.
"We would hope he will look again at our concerns, concerns that are motivated by the desire to solve our aviation capacity crisis for the long term good of the UK, and we are pleased tonight that Sir Howard has now proposed that he and the Mayor meet in the next few weeks to discuss next steps."
Boris Johnson has previously dismissed the idea of building an airport at Heathrow as "completely crackers" and championed his solution of creating an airport in the Thames Estuary, which he claims is the best solution to meet increases in air traffic.
"Our contention is that building another runway in the West London suburbs is completely crackers. All it would do of course is simply feed the beast and it will get bigger and bigger," Johnson told the BBC's Today Programme in December 2013.
However, the Airport Commission led by Davies said that increasing capacity at either Heathrow or Gatwick by 2030 is the best option.