McDonald's 75th anniversary: Inside the weird, wonderful (and creepy) McDonald's museum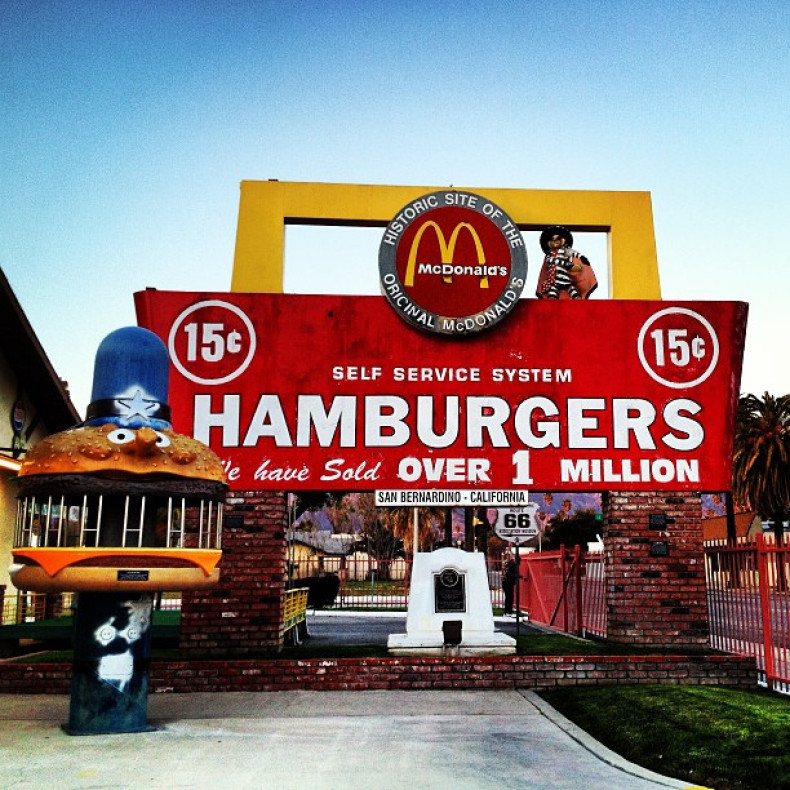 These days it's rare for anyone to cite McDonald's as a positive influence, yet alone a life-changing phenomenon. But Albert Okura isn't your average Joe.
Okura claims to have eaten over 10,000 hamburgers in his life, and the vast majority of those have been consumed beneath the Golden Arches. He cites McDonald's as an inspiration for his own career as a restaurateur, even though paradoxically he specialises in rotisserie chicken, one of the new wave of healthier fast-food staples which have loosened McDonald's iron grip on the market.
Today Okura runs his own chicken shop in San Bernardino, the city where the very-first McDonald's was built 75 years ago. On the site of that restaurant, just around the corner from his eaterie, Okura has created a museum, exalting fast-food in all its plastic glory.
The museum contains everything from old frying machines to original straw wrappers. Its sheer mundanity is a monument to modern mass commercialism, a banal tableau perfectly situated at the tip of Route 66, the artery of Americana. Unsurprisingly, Okura says he is doing a roaring trade in visitors from Europe, presumably turning their noses up and enjoying it all in a suitably ironic way.
But first, the inspiration. Okura explains: "McDonald's came into my life when they arrived in LA in 1961. I was 10 years old. They had lines of people. The hamburger was 15 cents, everyone else before that was 29 cents. Everyone went; there wasn't as much money then, so families would go to McDonald's on a Sunday.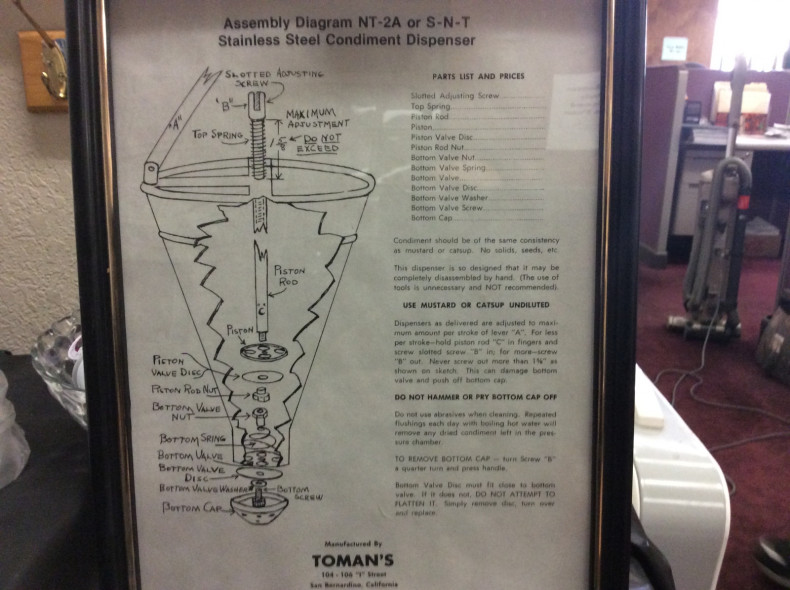 "I grew up eating McDonald's and got into the restaurant business myself. In 1986 I came out to San Bernardino to open my own rotisserie chicken restaurant, called Warner Pollo.
"That same year I read a book called Behind The Arches and found the original site, which began as McDonald's Bar-B-Q in 1940 and rebranded as plain McDonald's eight years later, was a mile from my house, but it was owned by someone else. In 1998 it came up for sale and I bought it, and turned it into a restaurant."
The museum opened in 1998, to coincide with the 50th anniversary of the rebrand, which heralded the birth of McDonald's in its modern form. Since then, the extension of the internet has fuelled interest in Okura's shrine; today he is even supplying material for a movie about McDonald's, something which he clearly regards as a huge honour.
Okura says: "I haven't tracked visitors but every year we get more and more. Social media is exploding, and Wikipedia helps as well. We have two types of visitor: people researching the original McDonald's and people following route 66, which is very popular. Everyone is posting, doing Instagrams, doing videos."
The original restaurant building was torn down in 1953, but some vestiges remain. The original offices are still there, round the back, in a small complex which also contains the room when the McDonald brothers designed the French fry machine.
An inspiration for Stephen King?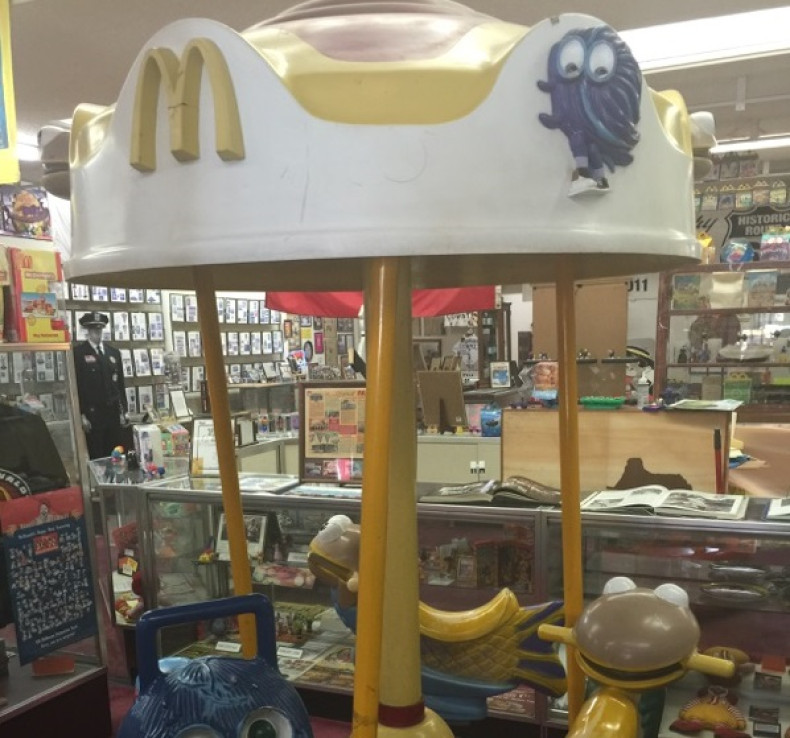 At the front of the complex Okura has erected a sign from the 1960s, advertising those 15 cent hamburgers. Inside visitors can find everything from an old merry-go-round to toys from the original Happy Meals.
McDonald's anoraks will doubtless rejoice in the novelty gimmicks the corporation rolled out over the years in response to various fads and fashions; there's even a Michael Jordan flying disc, a relic of McDonald's attempt to ride the b-ball wave back in the early 1990s.
And then there are the mascots. Dear God, the mascots. The old Ronald McDonald figures are so creepy they probably inspired Stephen King. The old Hamburgler design is pretty dark as well; one can only surmise that kids of the mid-twentieth century were less susceptible to nightmares than their modern counterparts.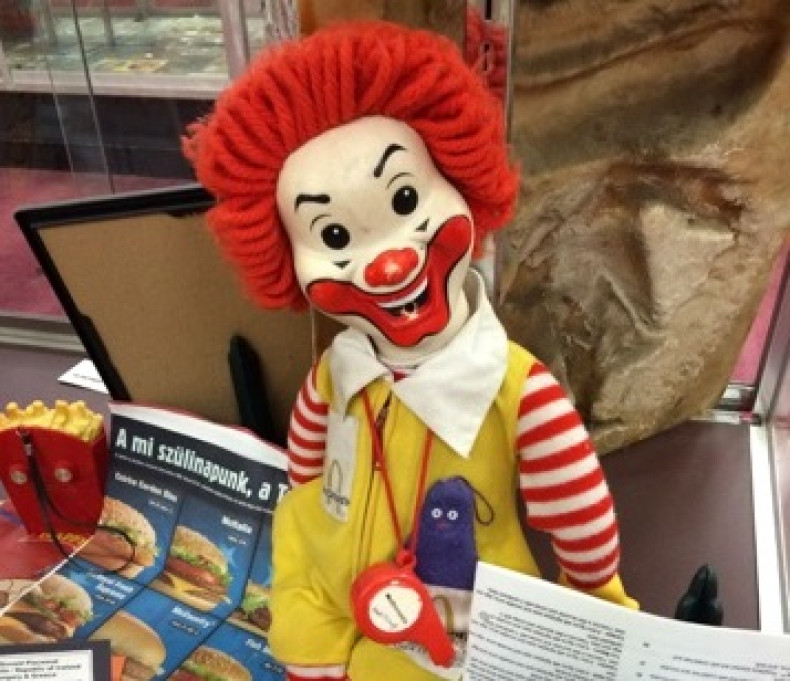 Most of the items have come from fans and collectors. Okura explains: "We have lots of things people have donated. The original Ronald McDonald character, and the hamburgler, they date from the late 1960s when [McDonald's supremo] Ray Kroc started getting to the character.
"Customers have donated hats from the 1960s, one lady brought the original McDonald's straw wrapper, they are probably 70 years old, and we also have old potato slicers. I've also got pictures of people who worked there, and their stories, which are on the wall."
'I used to eat four or five a day – but I'm totally fine'
Some might argue that the apotheosis of a fast food chain is all a little tacky, particularly in light of the health concerns which have blighted McDonald's for the past 20 years and culminated in Super Size Me, one of the most influential documentaries of all time.
However Okura insists he has never had any complaint from the various campaign groups which have taken against McDonald's over the years. If any complaint was put forward, one imagines it would receive a vehement response.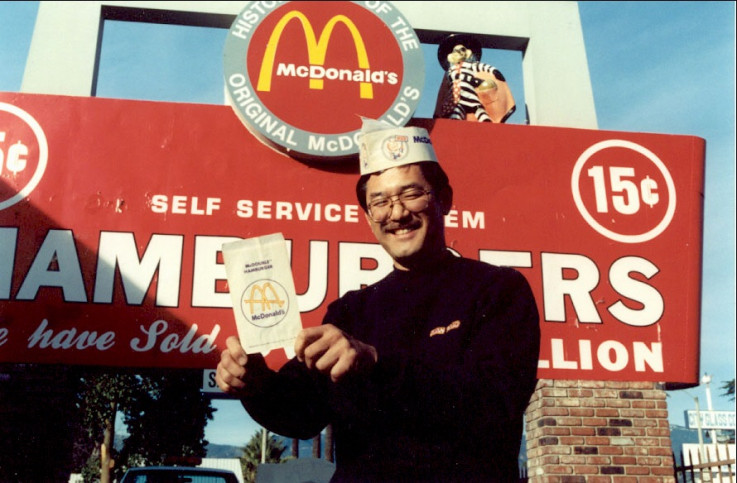 Albert Okora
Albert Okora
Okura says: "I've probably eaten more burgers than anyone I know. I'm 63, and I reckon I've eaten at least 10,000. In the old days I used to eat four or five per sitting. Even now I'd still get a cheeseburger if I go to McDonald's."
Okura is far slimmer than you might imagine and says, proudly, "I've had no health problems. The last time I had a blood test, everything was fine. Maybe it's because the McDonald's cheeseburgers were so precise when I was growing up. They were healthier than other hamburgers."
Eventually Okura wants to recreate the restaurant as it looked back in the 1940s. He says: "My goal is first to restore the original sign. I do have a blueprint for the original building, and hopefully one day we will restore that."
For now, though, Okura is happy to worship at his shrine, exalting the mass-produced culture which has shaped his life.
You can find out more about the museum, including directions and opening hours, by visiting a dedicated Facebook page here.