McDonald's 'Cult Killers' Prepare to Stand Trial as China Cracks Down on 'Evil Religions'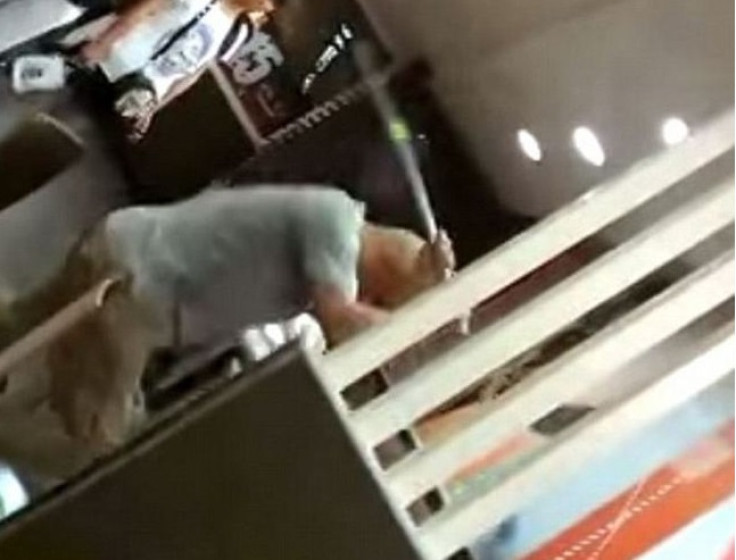 In May, six alleged members of a cult called The Church of the Almighty God walked into a McDonald's restaurant in eastern China and tried to recruit customers, asking for their mobile phone numbers.
When one woman refused they attacked her, beating her to death in front of horrified onlookers.
Footage of the attack caught on CCTV and mobile phone cameras was broadcast on state TV, shocking the nation.
Next week, members of the group are to stand trial.
When interviewed about the attack in jail, one of the killers, Zhang Lidong, said the woman was a "demon" and that she had to be "destroyed."
Since the attack, Chinese authorities have cracked down on Church of the Almighty God, arresting and detaining thousands of its members.
Of those arrested, reports claimed that 59 had already been handed prison terms of up to four years for "using a cult to undermine enforcement of the law."
Chinese state media called for action against religious sects.
"Religious cults recruit and control adherents by fabricating and spreading superstitions and heresies," the Ministry of Public Security said in a statement published by state news media.
On 3 June, government news agency Xinhua published a front page piece naming 14 officially identified "evil religions," and providing descriptions of their beliefs, practices and "social harms," reports Foreign Policy.
Among those named were the Shouters Cult, affiliated with the Church of Almighty God, and the Apprentice Society, founded in the central province of Shaanxi in 1989, which the article claims now has 300,000 followers.
The sect reportedly encourages followers to spend days praying rather than working, and prohibits them from seeking medical attention when ill.
Also on the list was the Unification Church, which was founded by late South Korean businessman and media mogul Sun Myung Moon, whose US adherents are known as Moonies.
"Collective marriage" is among the social evils Xinhua ascribes to the group.
Another 3 June article by Communist Party mouthpiece People's Daily ran a story in which a rare mention was made of the Falun Gong, which was banned after organising anti-communist demonstrations.
The name of the group as well as related terms are censored in China.
The reports were quick to point out that eight of the 14 cults listed had their origin outside mainland China, and People's Daily claimed that the US is a "stronghold for the breeding of cults."
Authorities in China have long feared sects.
In the 19th century, Hong Xiuquan, who believed himself to be the younger brother of Jesus Christ, led a violent uprising against the Qing Dynasty. In the resulting 14-year conflict, 20 million people died.
During the Cultural Revolution of the 1960s and 1970s, the communists aggressively persecuted organised religion, arresting and executing thousands they accused of being members of religious groups.
Some critics though argue that the crackdown is being used to quash groups who oppose the country's communist rulers.
Teng Biao, a defense lawyer and dissident, told ABC News that the recent campaign is "inextricably connected with the repression against religions in general" because "religious belief is an assault on the government's official atheist position."
© Copyright IBTimes 2023. All rights reserved.