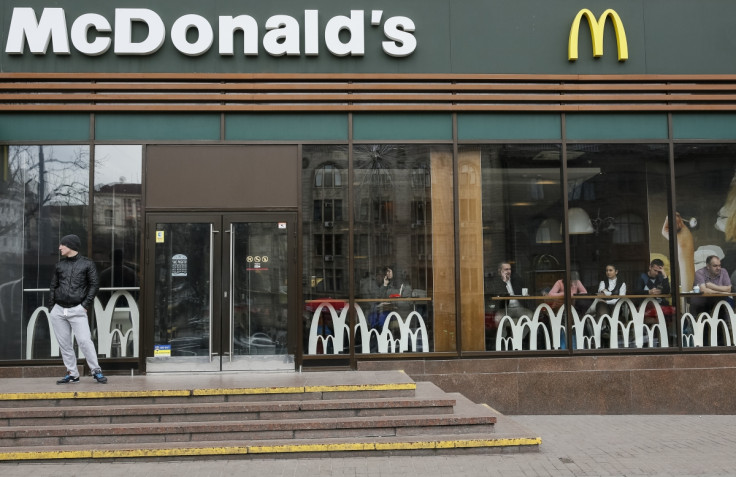 McDonald's has removed wraps from its menus. The process to phase out these large and snack-sized wraps was initiated last summer across its 14,000 plus US locations, company spokeswoman Lisa McComb explained. While the sandwich variety has been mostly let go off, the chicken ranch version of the snack wrap is still being sold in some markets.
These wraps were introduced by McDonald's to specifically attract the younger, health conscious generation. The move to eliminate them comes after it failed its purpose. The move also has other benefits, such as it helps simplifying the menus and speeding up the kitchen, both of which have been the objectives of CEO Steve Easterbrook, who took up the lead role about a year ago.
The company's Premium McWraps serve as a good example. It was introduced in 2013 after two years of development. An internal memo called it the "Subway buster" as it was expected to compete with the sandwich chain. It came loaded with more vegetables than some of the company's signature burgers and at the same time had fewer calories.
However, it did failed to become a hit with the customers, according to Jack Russo, an analyst at Edward Jones, an American financial services firm. "A lot of people who eat at restaurants aren't interested in health and wellness. You've got to give the people what they want," Russo added.
It was also time-consuming for the kitchen staff to assemble as premium wraps weren't easy to make. While steaming the tortilla alone took 20 seconds, there was also the time taken to chop the ingredients, stuffing and rolling it such that it fits neatly into a slim cardboard box.
Another reason for this move is said to be the company's successful rollout of all-day breakfast in the US. Its breakfast menu helped the company to stop a seven-quarter sales decline in the US. This made the company to focus more on them, overshadowing other menu items such as wraps, according to Bloomberg.
"When you add all-day breakfast, you're making things more complicated. You're just adding in more product choices, and something's got to go," Russo said. Other items on the menu which have also been removed in recent times include grilled-onion cheddar burgers, the jalapeno McDouble and the buffalo ranch McChicken sandwiches.