Rowan Atkinson has confirmed that his McLaren F1 hypercar, which he crashed heavily in August, will be repaired, and the actor says he has learnt his limitations since the crash.
The actor, who is currently promoting his new film Johnny English Reborn, due out in the UK on October 7, said that he remembers the crash well and called it a "misjudgement".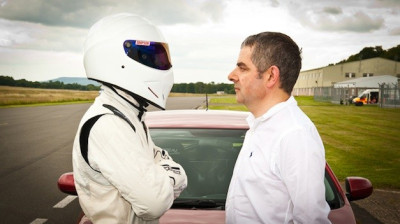 "I'm fine", Atikinson said "but the car is going to take a bit longer to mend than me, but it will be mended and back on the road at some point."
The actor and amateur racing driver crashed his Mclaren F1 - worth around £2m - once before in 1994, but the crash in August this year was much worse, with photographs taken at the scene suggesting that the engine and rear suspension has become detached from the car.
Atkinson added that the accident has not put him off driving the 627bhp McLaren, capable of 240mph, but he has learnt about his own driving limitations as well as those of the car.
Talking of his racing career, Rowan, who often races at the famous Goodwood Revival, said that from getting into accidents in motor racing he said that the incident in his McLaren was a case of "oh here we go again" rather than "this is absolutely terrifying". He said that the accident didn't scare him as much as it might have someone who isn't used to having incidents on the track.
While the crash wasn't terrifying, the repair bill might well be. The F1, which retailed for £640,000 in the early 90's, can now reach around £2m, and repair bills from similar incidents have been reported to be in the six-figure range.
McLaren has a good record for repairing the F1 - of which only 64 were originally built for use on the road - with examples of F1s returning to their former glory after suffering heavy fire damage and being involved in high-speed accidents. The cars carbon fibre construction has proved time and again to be incredibly strong.