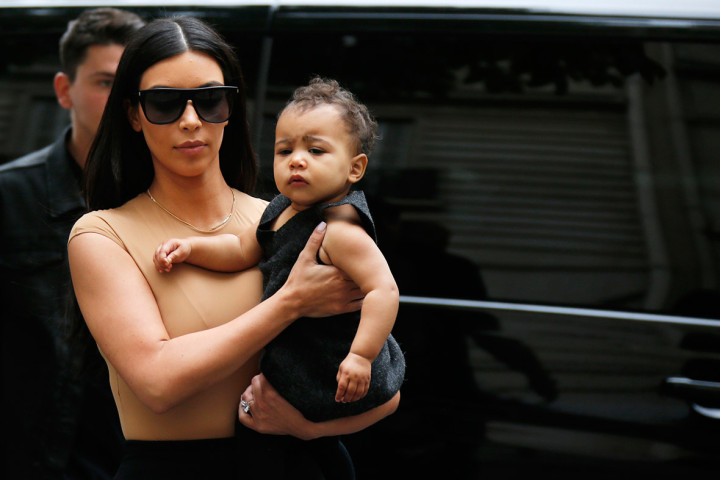 There has been wide-spread speculation for months that they are not friends and now a new report has claimed that Kim Kardashian and Beyoncé's dislike for each other gets even uglier behind closed doors.
In the 30 June issue of Life & Style magazine, alleged former nannies of the reality star and singer have dished the dirt on life with their superstar clients.
According to the insiders, Kardashian enjoys taking digs at Beyoncé and Jay Z's daughter Blue Ivy, who she believes is nowhere near as pretty as her daughter North West.
"She brags that Nori is cuter than Blue Ivy," one source told the tabloid, "she loves it".
The article goes on to suggest that Kardashian inviting Queen B and Jay Z to her Italy nuptials to rapper Kanye West may have been a case of keeping your enemies close.
And when the newly-wed is not mocking Blue Ivy, the brunette beauty is said to be busy making demands about her daughter's dress code and how her employees are to behave in public.
"Kim dresses her daughter in only neutral colours," the report states, adding, "Kim demands her posse walk behind her".
While the Keeping Up With The Kardashians star is determined to keep her entourage in check, a family insider claims that Beyoncé is known for hiring up to six nannies to take care of her baby.
"She doesn't have to do any of the dirty work and can just be loving and doting. She's a good mommy, but it seems easy when you have six nannies!"
Although some fans interpreted the Drunk in Love hitmaker and her husband's decision to skip Kardashian and West's wedding in favour of a break to the Hamptons as further prove that the duo were frenemies, Karsahian's mum insisted the snub was not a deal.
"There was so much commotion and excitement. I never really gave that a second thought," Kris Jenner said during a recent radio interview with Australia's KIIS 106.5. "[It] was the last thing on anyone's mind."